EXCLUSIVE: The company has acquired US rights to the feature version of N5 Pictures' thriller web series that has Leviathan's Aleksey Serebryakov in talks to star.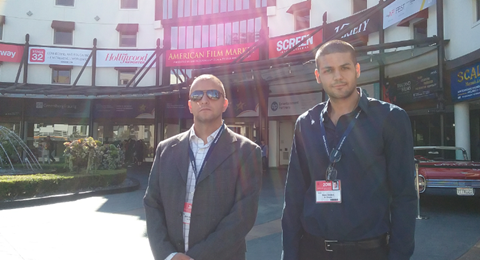 Petrol will be a thriller in the vein of The Italian Job that will see Tyler Blake Smith and Kane Mahon from the series star alongside an as-yet-unannounced main cast.
The web series explored the dynamics between five reckless drivers who all work for a mysterious employer and was styled as Sons Of Anarchy meets The Fast & Furious franchise.
Ant Horasanli (pictured at left) and Reza Sholeh (pictured at right) of Toronto-based N5 Pictures reprise their roles on the feature.
Horasanli will direct from a screenplay he is writing with Sholeh and the partners will produce.
Odyssey Motion Pictures' Marc Celbanoff and Louis Mandylor struck the deal at the AFM last week with Horasanli and Sholeh.
N5's feature credits include Gear and Lost Journey, which Mongrel Media acquired for Canadian distribution.