The former head of eOne's global film operation Patrice Théroux and Leif Bristow of Leif Films have hired My Left Foot screenwriter Shane Connaughton to write The Family Shakespeare.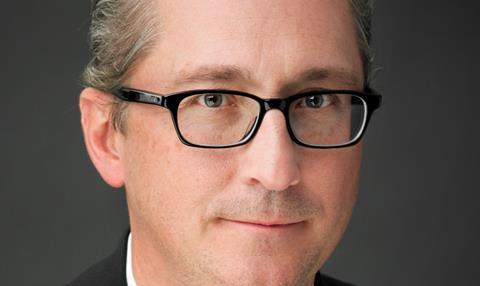 The six-part mini series will focus on the struggle William Shakespeare faced as he tried to balance family life with his budding career in London as an actor and playwright.
Leif and Théroux (pictured) are looking for potential co-production partners and not surprisingly given the subject matter are understood to be targeting the UK.
Agnes Bristow, who formed Leif Films with her husband in 1998, and John Rhys-Davies are also on board as executive producers.
"It is rare when a writer can so elegantly reach into the depth of human emotion and experience," said co-executive producers Théroux and Bristow.
"Shane Connaughton has demonstrated this unique capacity with his writing. We are thrilled to work with him as we embark on this exciting Shakespeare mini-series, as we strive to bring the power of the period, together with the emotion and the fabric of the world's greatest writer to the screen."
"The Family Shakespeare is the most exciting project I have ever touched," said Connaughton, who shared a 1990 Oscar nomination for best adapted screenplay for My Left Foot with Jim Sheridan. "By all accounts, Shakespeare was an ordinary man, yet there was nothing ordinary about him. Genius may be impossible to explain but we can always look to where it came from and that's what this mini-series will do for audiences."
The Family Shakespeare marks the seventh collaboration between the Bristows and Théroux besides such work as Saul: The Journey To Damascus and Liszt's Rhapsody.