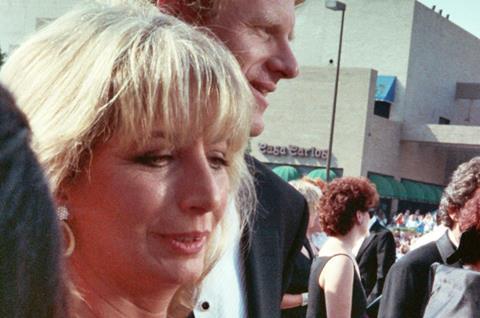 Penny Marshall, the American actor, director and producer who made eighties and nineties hits including Big and A League Of Their Own, has died aged 75.
According to a report in the Los Angeles Times, Marshall died in her Hollywood home due to complications from diabetes.
New Yorker Marshall first became famous starring with Cindy Williams in Laverne And Shirley, the seventies sitcom created by Marshall's brother Garry Marshall.
She got her start in feature directing with 1986 Whoopi Goldberg comedy Jumpin' Jack Flash before making 1988 Tom Hanks smash Big, which became the first film directed by a woman to top $100m in domestic box office.
Marshall went on to shoot 1990 Robert De Niro/Robin Williams drama Awakenings, 1990 baseball story A League Of Their Own, with Hanks, Geena Davis and Madonna, and 1996 Denzel Washington drama The Preacher's Wife.
Her most recent release as a director was 2001 Drew Barrymore comedy Riding In Cars With Boys, though she continued to work as a producer on projects including 2005's Cinderella Man and Bewitched.
Marshall recently directed Rodman, a documentary about former basketball star Dennis Rodman that is currently in post-production and scheduled for release next autumn.
In one of many posts reacting to news of Marshall's death on Twitter, Tom Hanks wrote: "Goodbye, Penny. Man, did we laugh a lot! Wish we still could."
Rob Reiner, who was married to Marshall from 1971 to 1981, posted: "I loved Penny. I grew up with her. She was born with a great gift. She was born with a funnybone and the instinct of how to use it. I was very lucky to have lived with her and her funnybone. I will miss her."