BBC Films appoints Film4 executive to lead role.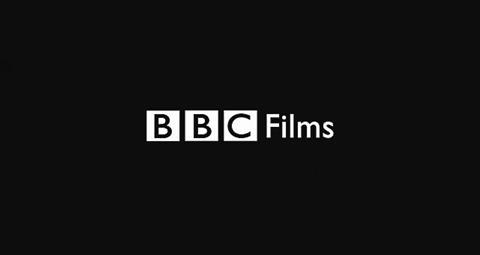 Film4 head of creative Rose Garnett has been appointed director of BBC Films.
Garnett has served as head of creative at Film4 since 2015, working on titles including Lenny Abrahamson's Room, Sarah Gavron's Suffragette and Andrea Arnold's American Honey as well as upcoming titles such as Sebastian Lelio's Disobedience, Martin McDonagh's Three Billboards Outside Ebbing, Missouri, Clio Barnard's Dark River and Yorgos Lanthimos' The Favourite.
She began her time at Film4 as head of development in 2014 before being promoted to head of editorial.
Garnett previously worked in theatre. She and writer-director David Farr ran the Gate Theatre in Notting Hill where they commissioned and worked with writers and directors including Lee Hall, Tracy Letts, Dominic Cook and Sarah Kane.
As previously reported by Screen, Garnett was one of the leading candidates for the job, though long-running BBC Films executive Joe Oppenheimer, who has served as acting head of film since Christine Langan's departure last autumn, was widely tipped as favourite for the role.
Charlotte Moore, director of BBC content said:
"Rose will be an exciting new ambassador for BBC Films. She has an impressive track record in the UK film industry and brings bundles of experience and passion to the role. I believe she will lead BBC Films into a bright future with work that will push the boundaries; she has a reputation for taking risks and developing new talent, and is known for working with some of the most distinctive voices.
"I would also like to take this opportunity to thank Joe Oppenheimer for his commitment and dedication over the last few months when he has been acting head, both the team and I are hugely grateful."
Garnett commented: "The opportunity to join BBC Films was just too good a role to turn down, especially as under Charlotte Moore the BBC feels like a place brimming with possibility and ambition. I'm really looking forward to joining the BBC Films team and the excitement of taking the next steps in building a vibrant and bold department.
"I've loved working at Film4: it's been an enormous privilege to have been part of such a wonderful company, working with a set of brilliant and inspiring colleagues and most of all, the chance to work with some of the best storytellers in the world. It's been an amazing four years and I leave Channel 4 with real sadness."
Daniel Battsek, director of Film4 added: "Rose Garnett has been a fantastic head of creative for Film4 and it's testament to her acclaimed work and the strength of Film4 that she's taking on a leadership role in the industry. Although I'm very sad to see Rose go, she is leaving us with a great forthcoming slate and an incredibly talented creative team. We wish her all the best in her new role."
Neither broadcaster has issued a timetable for the handover or whether there will be additional staff changes as part of the decision. BBC Films is also expected to add a development executive to its ranks following the departures of Ed Wethered and Nichola Martin.