Multi-million pound deal will see the company develop an animated TV series and more films.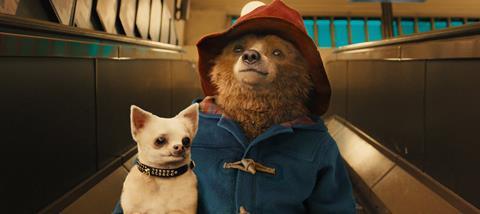 Studiocanal is set to develop an animated Paddington Bear television series after acquiring the rights to the iconic children's character in a multi-million-pound deal.
The Vivendi-owned French production and distribution giant has bought Paddington and Company and The Copyrights Group, giving it nearly full control of the brand worldwide.
Paddington and Company owns the intellectual property rights, apart from publishing, to Paddington Bear, while the Copyrights Group acts as merchandise licensing agent.
Paddington Bear creator Michael Bond will retain the publishing rights, working with Studiocanal. It is understood he does not wish to add to existing series of books.
Studiocanal will be free to exploit the character across film, TV, games and merchandising, as well as other projects, such as theme parks.
The company's first instalment in its Paddington film franchise was a global smash securing $260m at the theatrical box office alone last year. A sequel is due to go into production in October while a third film is also in the pipeline.
Studiocanal struck the deal with Bond; his daughter Karen Jankel, the managing director of Paddington Bear and Company; Nicholas Durbridge, the boss of Copyrights Group, and The Agency's Stephen Durbridge. It was brokered by About Corporate Finance.
This article was first published on Screen's sister publication Broadcast.