Keeping costs low is often a case of "backing into a number", one producer told trinidad + Tobago film festival's Caribbean Film Mart attendees at a co-production session on Wednesday.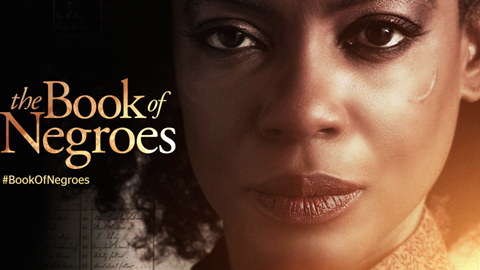 Damon D'Oliveira of Canada's Conquering Lion Pictures spoke about the slavery miniseries The Book Of Negroes (pictured) starring Aunjanue Ellis and Cuba Gooding Jr that shot in South Africa and Canada as an official co-production.
"It was about… maintaining a one-third shoot in Canada and two-thirds in South Africa," D'Oliveira said. "When you get official co-production you determine what the split will be between the two countries and you have to stay within a few percentage points of that."
"The big benefit [of shooting in South Africa] was the [25% local spend] tax rebate … we did a broadcaster deal, which helped with financing."
D'Oliveira and French producer Samuel Chauvin of Promenades Films, whose Melaza is a Cuba-France-Panama comedy about a married couple struggling to survive after the closure of the town's sugar mills, both addressed the subject of making films for a price.
"It was trying to back into a number we knew we could raise to tell this story," said D'Oliveira. "So our boat instead of being 150ft long was 90ft long. But also it was about cutting down the number of shooting days. Co-productions tend to add value."
eOne International handled sales on Book Of Negroes and BET was the US broadcaster on the project, which started out as a feature and became a miniseries because it proved easier to finance the project in that form.
Chauvin's film shot in Cuba while Panama provided the camera equipment and one actor in a secondary role in order to qualify for tax breaks.
He said that there were always solutions to finance issues and added that he is lining up a French-majority production for a director from Martinique.
Later in the day the Caribbean Film Mart audience heard from four academics who spoke about broad socio-economic, historical and cultural influences on regional filmmaking.
Savrina Chinien of UWI, St Augustine presented a paper titled The Aesthetics Of Resistance In Guy Deslauriers's Aliker, followed by Valerie Kaussen of University Of Missouri on Surrealism And The Politics Of Hunger In Michelange Quay's Eat, For This Is My Body.
Valerie Forman of New York University gave a talk titled Staging Transnational Histories And Geographic Movements In New Cuban Cinema and Rachel Moseley-Wood of UWI, Mona rounded out the session with her talk Telling Caribbean Stories: Storm Saulter's Place In The Mdern Caribbean Canon.