LA company launches Motown documentary with Berry Gordy.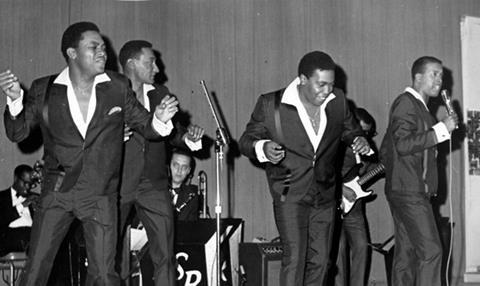 Universal Music Group (UMG) is relaunching the Polygram Entertainment label as it looks to accelerate UMG's film and television output.
Polygram will develop and produce feature films and television, including scripted and unscripted productions as well as financing premium documentaries.
The revived label will be based in Santa Monica and led by David Blackman, UMG's head of film & television development and production.
Blackman reports to UMG executive vice president Michele Anthony and Universal Music Publishing Group chairman and CEO Jody Gerson.
Polygram's inaugural production will be The Story of Motown, a documentary about the history and cultural impact of the iconic record label with the participation of Motown founder Berry Gordy.
The film, which will feature footage and recordings from Gordy's personal archive, focuses on the period between Motown's birth in Detroit in 1958 until its 1972 relocation to Los Angeles.
Polygram, Motown, Ghost Pictures and Fulwell 73 are producing the film. Gabe Turner will direct.
Polygram is also currently financing and co-producing Mystify, a film first announced last year that follows the life of INXS lead singer Michael Hutchence.
Mystify is a co-production of Polygram, Surfing Cowboys, Ghost Pictures and Passion Pictures.
"Polygram will play an important role in furthering UMG's global strategy to produce the very best in audio-visual storytelling and provide our artists with an important medium for their expression and creativity," Anthony said.
"With Polygram, our multi-talented recording artists and songwriters will have even greater opportunities to work with the very best storytellers, writers, producers and directors in film and television," Gerson added.
In September 2016, Polygram and StudioCanal co-distributed the Ron Howard-directed film The Beatles: Eight Days a Week – The Touring Years.