Industry veteran Gillian Zhao becomes studio's first country manager for China.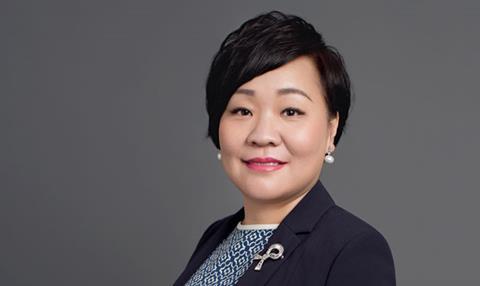 Chinese entertainment and tech industry veteran Gillian Zhao has been named executive vice president and managing director, Warner Bros. China, becoming the company's first country manager for China.
In the newly created position, Zhao will have general oversight of all of Warner Bros.' businesses in China, including theatrical distribution, television distribution, home entertainment, consumer products, games, and emerging distribution technologies.
Additionally, she'll report to and work with Richard Fox, Warner Bros.' executive vice president of international, to explore new opportunities and partnerships for the company.
Prior to joining Warner Bros., Zhao most recently served as senior assistant to the president of Wanda Culture Group and CEO of Wanda Pictures.
Before that, she worked at Bona Film Group and Celestial Entertainment China. She has also held senior executive posts at Star TV (China) Co. Ltd. Starting in 1987, Zhao spent nearly two decades working in tech, including as managing director of Apple China, deputy GM of Microsoft China, channel marketing manager for IBM China and a 10-year stint at China Hewlett Packard Co.
"Gillian is a multi-faceted executive with a great background across the entertainment and tech sectors in China," said WB CEO Kevin Tsujihara.
"As we look to expand all of our businesses in China, Gillian's know-how, experience and contacts will give us a competitive advantage. We're pleased to welcome her to the Warner Bros. family and look forward to her leading our efforts in this market full of incredible opportunities and to continue to grow with the Chinese entertainment industry."
"Gillian is well-known and well-respected in the Chinese entertainment business," said Fox. "She's a great addition to our team and will bring us a more market-oriented and localized approach. I can't wait to start working with her."
"The Warner Bros. name is synonymous with first-class entertainment, in China and around the world," said Zhao. "I'm excited and honored to be named to this post and look forward to taking the company's in-country operations to the next level. Warner Bros. has the brands, characters and films that resonate with and are so loved by Chinese audiences, so we have unlimited potential and opportunity in this high-growth market."