Harvey Weinstein is partnering with the estate of Elvis Presley to develop a scripted television episodic based on the legendary singer's life.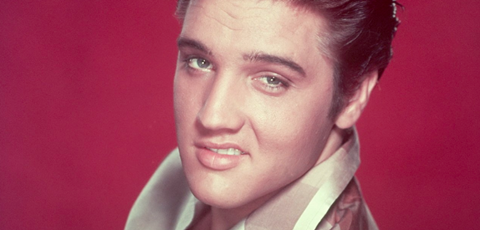 The eight-ten part series will dig into every aspect of Presley's life and with the cooperation of the estate will get access to personal archives including journals, clothing, cars and unprecedented access for a scripted series to the Graceland home.
The series will be based on the book Elvis by Dave Marsh.
Priscilla Presley, Jerry Schilling, Harvey Weinstein and David Glasser will serve as executive producers.
"I'm a big fan of Harvey Weinstein's independent films," said Priscilla Presley. "I'm thrilled to have the opportunity to work with him on this show and tell the story of how Elvis changed the culture of music and initiated a revolution that changed the world."
"To this day, Elvis is one of the few that lives up to the word 'icon'," said Weinstein. "He is one of the most celebrated entertainers of all time whose influence surpasses the music he created.

"People's fascination with his story goes beyond the stage and this biopic will pay homage to his brilliant legacy and give viewers an in-depth look at how he became 'The King."
"We are excited to work with Harvey Weinstein and the team on this special project," said Jamie Salter, chairman and CEO, Authentic Brands Group, owner of Elvis Presley Enterprises, LLC. "Partnering with producers of this caliber enables us to provide viewers with a new and original experience that is as captivating as the King
The Weinstein Company COO David Glasser and Sarah Sobel brokered the deal with Authentic Brands Group.