Voltage launches sales on movie from director Joe Berlinger and producer Michael Costigan.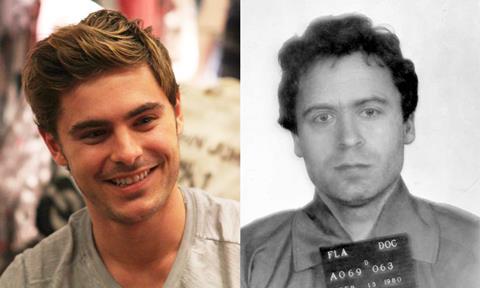 Zac Efron will star as Ted Bundy in serial killer thriller Extremely Wicked, Shockingly Evil and Vile.
The film is told through the perspective of Bundy's longtime girlfriend, Liz, who went years denying the accusations against Bundy, but ultimately turned him in to the police.
Only around the time of Bundy's death did Liz, and the rest of the world, learn the true scope of his numerous and grizzly murders.
The role of Liz has yet to be cast.
Voltage Pictures and Michael Costigan's (Ghost In The Shell) COTA Films have closed a deal to produce the movie which will be directed by Oscar-nominated Joe Berlinger (Paradise Lost 3: Purgatory).
Michael Werwie wrote the screenplay, which garnered the Nicholl Fellowship first prize and was on the Black List.
The film is set to commence principal photography October 9. Voltage will fully finance and handle international sales. CAA and UTA represent the domestic rights.
Nicolas Chartier and Ara Keshishian will be producing for Voltage alongside Michael Costigan for his banner COTA Films, and Efron's Ninjas Runnin' Wild banner will produce alongside Michael Simkin and Jason Barrett.
Michael Werwie and Jonathan Deckter will be executive producing.
Nicolas Chartier, CEO of Voltage commented: "I have been trying to work with Zac Efron for a long time. From his dramatic turn in Paperboy to his hilarious performance in Neighbors, he continues to impress audiences and critics alike with his extraordinary versatility and range. We couldn't be more excited to see him in this amazing role."
Voltage Pictures' Ara Keshishian negotiated the deal with CAA and Chris Tricarico on behalf of COTA.
Efron is repped by CAA, Alchemy Entertainment, and attorneys Patti Felker and Eric Suddleson; Joe Berlinger is repped by CAA and Lighthouse Management. Michael Werwie is repped by UTA, and Brad Kaplan and Steven Gates.