Seemingly undaunted by financial gloom, this year's Pusan International Film Festival (Oct 8-16) boasts a record 355 films and a new cash prize. But will travel-weary buyers and sellers be in town to see them?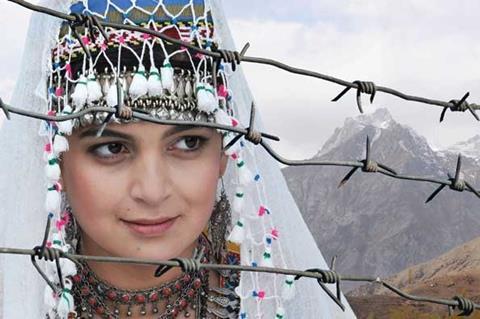 As other festivals around the world are tightening their belts, South Korea's Pusan International Film Festival (Piff), powered by Busan Metropolitan City's initiative to become an audiovisual hub for Asia, has received an increase in funding from its host city, as well as sponsors, this year. The festival has instated a new $20,000 award for non-Asian films from first and second-time directors in the Flash Forward section, and is set to screen a record 355 films from 70 countries in 11 sections, including 98 world premieres (by comparison, last month's Toronto had a total of 335 films and 171 world premieres).
"This is a special year. We had to take into account the fact such a large number of good films were made by new and established directors alike this year"

Kim Dong-ho, festival co-director
"It's an unprecedented number of films for Piff and not likely to be broken in the near future," says festival co-director Kim Dong-ho, who admits he knows the pitfalls of such a young festival growing too quickly. Organisational problems have arisen in past editions as the festival has ballooned rapidly in its 14 years, launching the Asian Film Market in 2006 and facing criticism last year for its expanded selections of varied quality.

"We're taking special precautions. But this is a special year. We had to take into account the fact such a large number of good films were made by new and established directors alike this year," explains Kim. "In addition, we added originally unanticipated retrospectives for the late director Yu Hyun-mok and actress Jang Jin-young [who passed away earlier this year]. Italian horror master Dario Argento expressed a wish to attend Piff and we were only too happy to take the occasion to hold a retrospective in his honour."

As witnessed by the Flash Forward prize, the festival is growing in other directions from its original niche as a showcase where international programmers come to sharpshoot Asian arthouse films for their own upcoming festivals.

Opening film Good Morning President, directed by local hit-maker Jang Jin, is a surprisingly commercial choice for Pusan. But it is reflective of what Korean Cinema programmer Lee Sang-yong describes as the new trend in local films -"expansion and humour" - in its portrayal of the hidden, and often comic, lives of three different fictional presidents.

The Gala Presentations will ramp up the glamour factor with guests set to include Tilda Swinton, the star of Luca Guadagnino's Venice hit I Am Love, as well as Josh Hartnett, Kimura Takuya and Lee Byung-hun, all starring in Tran Anh Hung's I Come With The Rain. Other guests include Bryan Singer as producer of Midnight Passion title Trick Or Treat and French director Jean-Jacques Beineix as head of the New Currents jury.

"We've started the Flash Forward competition for non-Asian films in keeping with our mandate for discovery. But the reason why we aren't mixing the Asian and non-Asian films is because we think that will keep the arena wider," says Jeon Chan-il, World Cinema section programmer. "There are greater resources for non-Asian directors and a wider variety of works from them."

Hidden gems

At its core, Piff is still a festival of discovery, primarily focused on Asian films. The New Currents competition for first and second-time directors has 13 films with nine world and two international premieres.

These include Nosir Saidov's True Noon, billed as Tajikistan's first film in 18 years to be fully funded and produced within the territory, Giuseppe Bede Sampedro's award-winning Squalor from the Philippines, and Umesh Vinayak Kulkarni's Indian coming-of-age film The Well.

A Window On Asian Cinema also has what programmer Kim Ji-seok calls "hidden gems like Karat 14, an Iran-Germany co-production which was made earlier this year and such an important film that I don't know how other festivals seem to have missed it".

He also points to the world premieres of Cheng Wen-tang's Chinese detective drama Tears as well as 15 Malaysia, an omnibus of political films by a who's who of Malaysia's up-and-coming directors including Ho Yuhang, James Lee and Tan Chui Mui.

Also part of that omnibus is Woo Ming Jin, whose other Piff entry, Woman On Fire Looks For Water, is being presented as a model of Piff's endeavours to develop the Asian-wide film industry. The project won support from both Piff's Asian Cinema Fund (ACF) script development and post-production funds. Venice sought out the film as a late addition to its Orrizonti section where it screened in digital as a work-in-progress. The completed 35mm version is making its world premiere at Piff.

"We want to create a cycle of discovery, support, showcasing and nurturing of the film industry," says festival co-director Lee Yong-kwan.
The Figures
355 Number of films screening at Pusan 2009
98 Number of world premieres
$20,000 Value of new prize for non-Asian films in Flash Forward