Feature number nine would bring filmmaker closer to 'retirement'.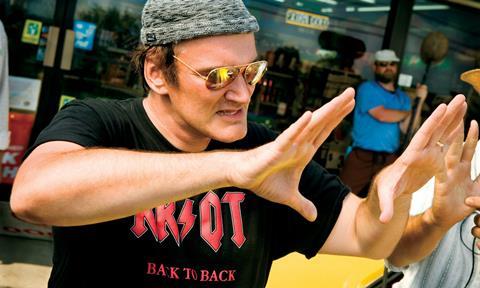 Quentin Tarantino is understood to be working on a screenplay about the Manson Family murders.
While details of the screenplay remain under the proverbial wraps, the project appears to be unusual in that it might be based on actual figures and events from recent history, breaking from Tarantino's tradition of fictitious characters and storylines.
The sequence of Manson Family murders in the summer of 1969 remains one of the most disturbing episodes in recent US history.
The killings were carried out at the behest of ex-con and cult leader Charles Manson by members of his 'family', a commune-like collective that set up camp in California in the late 1960s.
One night in August 1969 group members slaughtered five people at the Hollywood residence of filmmaker Roman Polanski, including his then pregnant wife Sharon Tate. Manson and 'family' members were found guilty in 1971 and the ringleader, now 82, remains in prison.
According to The Hollywood Reporter, Tarantino's longtime collaborator Harvey Weinstein is involved, and Brad Pitt, who starred in Inglourious Basterds, and Jennifer Lawrence have been approached.
The actors' representatives had not replied to requests for a comment and a spokesperson for The Weinstein Company had not confirmed involvement at time of writing.
Screen understands the project is in its early stages and Tarantino is still writing the screenplay. It has not yet been shopped to studios.
Were Tarantino to direct the feature – a likely outcome given the writer-director's track record – it would become his ninth, bringing him closer to his oft-repeated threat of retirement.
Tarantino has been quoted several times in the last few years saying he will quit directing after 10 films, although he has subsequently qualified the statement and hinted he might return if he still had stories to tell.
The eight full features solo-directed by Tarantino are: Reservoir Dogs (1992), Pulp Fiction (1994), Jackie Brown (1997), Kill Bill Vol. 1 (2003), Kill Bill Vol. 2 (2004), Inglourious Basterds (2009), Django Unchained (2012), and The Hateful Eight (2015).
Tarantino has directed sequences in films, notably Four Rooms and Grindhouse, and his feature screenplays include Natural Born Killers, True Romance and From Dusk Till Dawn. He has also written for TV.