Dir: Owen Moverman. US. 2010. 105mins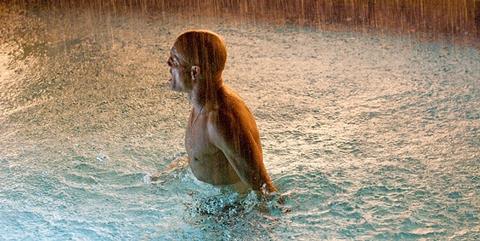 In this neo-noir drama set in 1999 of one incorrigible man, a corrupt and violent captain in the notorious Rampart division of the LAPD, Owen Moverman gives Woody Harrelson as egoistical cop Dave Brown and several fine actors in supporting roles plenty of room. In fact the performers in Rampart all seem particularly comfortable in their roles.
Weaver sinks her teeth into the part of Assistant D.A. Joan Confrey, the only character who can match Brown's wit and repartee.
Moverman revised the screenplay by the novel's author, Ellroy, on the LAPD scandals of that time. He decided to hone in on a single person rather than a whole squad or at least several of its members. It is questionable whether that will be enough to entice viewers to check out a rogue cop's downward spiral, especially in such a self-consciously disjointed film.
Among the film's problems, however, are that their lines are often overstated and that they are always overshadowed by the ambience. Their efforts are undermined by Moverman's contrived, extremely busy approach. Too many self-conscious set-ups and jump cuts, lighting either overly dim or brashly lit, and an unrelentingly magnified soundtrack spoil the party.
Brown utters politically incorrect comments, sticks up for himself in front of district attorneys and senior police officials with monologues that combine pretentious polysyllabic words with streetwise fast talk, taunts, beats, or kills possible offenders, but rather than bouncing off another strong presence, as Harrelson's soldier did with Ben Foster in The Messenger, the method could prove too solipsistic for some. It's difficult to buy into a succession of his professional transgressions — the premeditated murder of an alleged serial date rapist, a Rodney King-like beating, the killing of a gang member who robbed some crooks he was stalking for cash — that allow him to stay on duty, at least until events of the last half hour push him to the brink of atonement.
The jerky style (almost everything was shot with a hand-held camera), which seemed much more relaxed in films like Paul Greengrass's United 93, some of the Danish Dogme films, and popular TV series like The Office, could prove a turn-off in domestic and foreign markets. What might offset these potential liabilities is the magnetism of Harrelson, who once again succeeds with a populist persona, but reveals here a rarer endearing tenderness and melancholy that could help generate buzz.
This may be a case of too many sous-chefs spoiling the stew. For starters Brown has two ex-wives, Catherine (Heche) and Barbara (Nixon), who are sisters. They and their children (his strongest connection is with his oldest daughter, a budding nonconformist that he can relate to, even if she calls him a racist and a misogynist) form an extended family that somehow works, mainly on account of his infectious if vulgar charm, until the investigations into his misdeeds on the force cause him to unravel.
He begins an affair with Linda (Wright), who admits to having orchestrated their "chance" meeting in a bar and who may or may not be on his side professionally, although the latter is the more likely scenario, since she dumps him too.
Weaver sinks her teeth into the part of Assistant D.A. Joan Confrey, the only character who can match Brown's wit and repartee, even if some of the detours the script sends her on, like a lengthy explanation of the awful fate that awaited the family survivors of the serial date rapist, are far-fetched. Foster (here a first-time producer) has a small but significant role as a paralysed homeless man who has witnessed one of Brown's unprovoked killings. Beatty irritates as Hartshorn — his part and his dialog are the most clichéd of all—a mentor to the younger man, who turns on him as well. Ice Cube is fine as an investigator in the police Internal Affairs division, but the characterization is two-dimensional.
Even if some LA landmarks make their way into the film — Pacific Dining Car and Original Tommy's, for example — the city feels like a construct. No matter that Brown cruises through some seedy neighbourhoods that feel realistic enough, but many of the sets and locations make the movie seem more like the projection of a crime fiction or crime film buff than an insider or astute observer of the City of Angels. But then, the original noir films from the 1940s and '50s never pretended to be cinema verite.



Production company: Waypoint Entertainment, Lightstream Pictures, The Third Mind Pictures
International sales; Sierra-Affinity, www.sierra-affinity.com
Producer: Lawrence Inglee, Clark Peterson, Ben Foster, Ken Kao
Executive producers: Michael DeFranco, Lila Yacoub, Mark Gordon, Paul Currie, Garrett Kelleher
Screenplay: James Ellroy, Owen Moverman
Cinematography: Bobby Bukowski
Editor: Jay Rabinowitz
Music: Dickon Hinchliffe
Main cast: Woody Harrelson, Sigourney Weaver, Robin Wright, Ned Beatty, Ben Foster, Ice Cube, Anne Heche, Cynthia Nixon