EXCLUSIVE: Gothic horror to premiere in Fantastic Fest next month.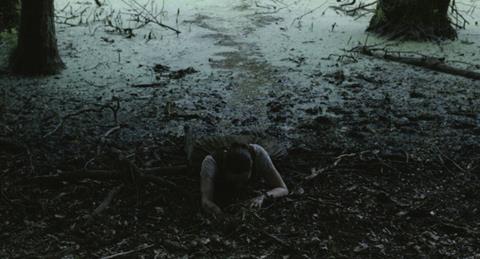 Toronto-based Raven Banner has picked up worldwide rights to Lukas Feigelfeld's genre-bending feature Hagazussa – A Heathen's Curse.
The film marks Feigelfeld's graduating feature from the Berlin-based film school Deutsche Film-und Fernsehakademie Berlin (DFFB), which produced with Retina Fabrik.
Hagazussa takes place in the Austrian Alps in the 15th century when people lived in fear of witches and ancient magic. It will receive its world premiere at Fantastic Fest in Austin, Texas (September 21-28).

"Hagazussa is a beautifully crafted, stylish and thought-provoking gothic horror film," Raven Banner managing partner James Fler said. Business partner Michael Paszt added: "Feigelfield's vision, and attention to the craft of filmmaking, definitely makes him an exciting new filmmaker to watch. We are very pleased to be part of this amazing film."

"The aim of Hagazussa was to dissect the mind of the main character Albrun, a simple goatherd living in solitude and tormented by the local town folk," Feigelfeld said.
"After researching old pagan beliefs and folklore about witches that were supposed to roam the mountain woods in those times, my interest was to develop a character that these folk tales would have branded as a witch, but to dig deeper into her psyche and see her as the traumatised, mistreated and finally delusional person that society constructed."

Feigelfeld said he wanted to understand the "utterly evil things people were led to do while suffering from psychosis in the Middle Ages" surrounded by superstition and religious prosecution. "The film tries to depict a very personal and empathetic mental image of a nightmarish and sick mind."

Josephine Settmacher of DFFB brokered the deal behalf of the filmmakers with Raven Banner's James Fler and Michael Paszt.