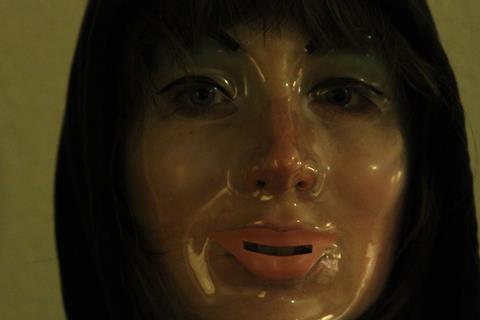 Toronto-based Raven Banner has begun Cannes virtual market talks on V/H/S/94, the continuation of the horror anthology franchise that will be based on a screenplay by David Bruckner, director of Sundance hit The Night House.
The new film will be the first to be presented in a single, fluid narrative and is also being produced by Bruckner, who directed a segment of the original V/H/S (pictured).

Simon Barrett (V/H/S, V/H/S/2, You're Next, The Guest), Indonesia's Timo Tjahjanto (V/H/S/2, The Night Comes For Us, May The Devil Take You) and newcomer Chloe Okuno (AFI short, "Slut", Roy Lee's recently announced The Watcher) are among the filmmakers who will direct segments of V/H/S/94.
The producers include filmmaking collective Radio Silence (Ready Or Not), franchise co-creator Brad Miska of Bloody Disgusting, Tom Owen, and Josh Goldbloom and Parinda Patel of Cinepocalypse Productions in partnership with Studio71.
Raven Banner's Michael Paszt, James Fler and Andrew T Hunt will serve as executive producers.
The producers will announce further filmmakers in due course.