Paul Greengrass sensitively depicts the 2011 terrorist attacks in Norway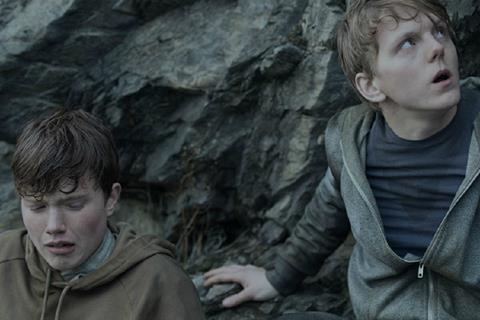 Dir: Paul Greengrass. Norway/Iceland. 2018. 143mins
An absorbing, thought-provoking exploration of how individuals and a society try to rebuild in the wake of terrorism, 22 July shuns sensationalism in its portrait of Norway's devastating 2011 attacks that left 77 people dead. As with his United 93 and Captain Phillips, filmmaker Paul Greengrass has taken a horrifying true story and brought sober perspective to it — in the case of 22 July, suggesting that a community's response to terror can be as critical to a democracy as the attacks themselves.
Greengrass' studiously stripped-down, realistic portrayal gives the proceedings an urgent universality
After premiering in Venice, this Netflix production will begin streaming on the platform in October. Audience awareness of the 2011 attacks, which were also dramatized in the Berlin Film Festival offering U – July 22, may cut both ways. Some viewers will be curious to see how Greengrass handles the material, while others may decide they don't want to endure such grim subject matter.
Running close to two-and-a-half hours, 22 July devotes its first 30 minutes to the coordinated attacks that hit downtown Oslo and a teen summer camp on the island of Utøya. We meet Anders Behring Breivik (Anders Danielsen Lie), a right-wing fanatic who believes he's waging war to end the rise of immigration in Norway, as he carefully prepares his strikes. After he's arrested, the movie shifts to two separate narrative threads: Attorney Geir Lippestad (Jon Øigarden) must defend the defiant terrorist in his upcoming court case, while Viljar (Jonas Strand Gravli), a promising student, goes through painful physical therapy after barely surviving the island massacre.
It's a sad reality of modern life that 22 July exudes a queasy familiarity. Greengrass often works in docudrama, but the sombre presentation of Breivik's coldblooded killings (with car bombs and assault weapons) echoes plenty of real-life (and cinematic) depictions. In addition, 22 July's barebones legal drama calls to mind several big- and small-screen procedurals. That said, Greengrass' studiously stripped-down, realistic portrayal gives the proceedings an urgent universality that underlines the fact that extremism has become a shared, global problem — and that the challenges of combating terrorism are the same no matter where they occur. (One suspects this was a reason, besides commercial considerations, why Greengrass chose to film in English.)
Collaborating with Oscar-winning editor William Goldenberg, Greengrass economically recreates Breivik's fiendish plan, and the terrorist's attack on the island is handled tactfully without diminishing the violent carnage this killer wrought. But the suspense is no less formidable once focus shifts to the subsequent court case. Joachim Trier regular Lie marvellously portrays an intelligent, confident monster who's chilling in his blasé demeanour. Because Lie eschews cartoon villainy, we're forced to see Breivik as but one cog in a looming extremism that's determined to impose its regressive worldview.
Gravli brings real feeling to his role as the profoundly shaken Viljar, who's haunted by his near-death experience. This subplot occasionally drifts into melodramatic cliché, but Viljar's story gives the victims of terrorism a human face, illustrating the lingering psychological wounds that fail to heal. And Øigarden superbly plays a man who despises his client but knows that he must give him a proper defence — in part, because Lippestad needs to believe that Breivik hasn't succeeded in tearing down the rule of law.
22 July offers glimmers of hope that, amidst the terrible acts of terror around the world, humanity's belief in freedom and moral decency will prevail. But Greengrass closes his film on a supremely measured note. "These are difficult times," Lippestad announces solemnly at one point. The film's power stems from its acknowledgement that those times may be with us for a while, constantly testing our resolve in the face of such evil.
Production company: Netflix
Worldwide distribution: Netflix
Producers: Scott Rudin, Paul Greengrass, Gregory Goodman, Eli Bush
Screenplay: Paul Greengrass, based upon the book One Of Us by Åsne Seierstad
Production design: Liv Ask
Editing: William Goldenberg
Cinematography: Pål Ulvik Rokseth
Music: Sune Martin
Cast: Anders Danielsen Lie, Jon Øigarden, Jonas Strand Gravli, Maria Bock, Thorbjørn Harr, Ola G. Furuseth, Seda Witt, Isak Bakli Aglen