Jennifer Rainsford's debut feature doc traces connections made by people grieving loved ones lost in Japan's 2011 tsunami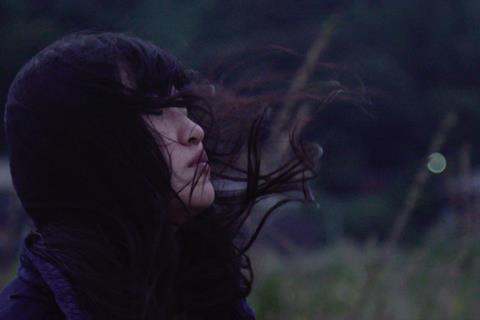 Dir/scr: Jennifer Rainsford. Sweden. 2022. 77 mins.
The devastating Japanese tsunami of March 11, 2011 and its consequences may be the starting point of this debut feature documentary from Jennifer Rainsford but it ripples outwards to consider interconnections as far away as the Hawaiian volcanic island of Kahoʻolawe and those creatures who lie thousands of metres below the ocean's surface. Rainsford, whose background as a visual artist is evident in many of the vivid images used here, takes an essay approach, her contemplative narrative flowing from individual grief to consider everything from the physiological impact of disasters and loss to the essential hardiness and stoicism of nature and humans.
A meditation on destruction and what it takes to rebuild
While Rainsford's approach is loose enough to require viewers to be willing to forge their own connections, her strong use of imagery and the film's environmental underpinning should ensure it attracts plenty of further attention at festivals following its world premiere at Visions du Réel in Switzerland and subsequent screening at Hot Docs.
In Japan, Yasu talks about why he took up diving after the loss of his spouse to the waves and how it has helped him to make new connections, while a Sachiko writes letters to the husband she is grieving and Satoko finds a surprising way to ameliorate her feelings of loneliness and survivor's guilt.
Rainsford, whose film talks specifically about the way things can drift, allows her thoughts to run freely from these moments – which are shot as the three principals go about their lives, with their thoughts heard in voice-over rather than straight-to-camera interviews. The director's considerations take in everything from broken heart syndrome, which mimics a heart attack and particularly affects women, to the way our brain's hippocampus – named after a seahorse, in another one of those tangential connections – shrinks when people experience the trauma of a disaster like the tsunami, making them more prone to dementia in the long term.
On land in Japan, mist clings to trees, and under the waves we see octopuses brooding over their eggs, while more than 4,000 miles away in Hawaii, volunteers collect rubbish from the beach. The clear up includes rafts of amassed debris and plastic called "ghost nets" created by the tsunami and which Rainsford notes are death traps for sea life and can "float for decades without breaking down". In a mark of the poise that runs through the film, there is a balance between sadness and hope, as one volunteer says, "This island is alive, even though it looks like it's just being hurt right now".
The director employs nature photography with grace and looks beyond the obvious, whether we are watching a mantis nimbly manoeuvring, or being taken into the bustling world of a single drop of seawater. This is a universe all of its own, full of life and tiny plankton, mesmerising in their miniature dances. Their lives, in turn, are shown to be part of a cycle, as Rainsford scales her thoughts upwards and out again to consider the ways in which animals like them became sediment, then oil which we, in turn, make into those plastics that then find their way back to the plankton's feeding grounds.
Connection is everywhere for Rainsford – from stardust to blood cells and loss to superheroes - and, inevitably, some of this strikes a stronger chord than others. That itself is likely to vary from person to person, depending on their own life experience. Her narration also has a slightly tentative drifting quality that may not be for everyone, although the air of calm she generates encourages intellectual and emotional engagement with this meditation on destruction and what it takes to rebuild.
Production company: Momento Film
International sales: Taskovski Films, irena@taskovskifilms.com
Producers: Mirjam Gelhorn, David Herdies, Michael Krotkiewski
Cinematography: Karolina Pajak, Iga Mikler, Wojtek Sulezycki
Editing: Camille Cotte, Amalie Westerlin Tjellesen
Music: Teho Teardo