The life and death of Chicago's beloved, but wildly self-destructive comedian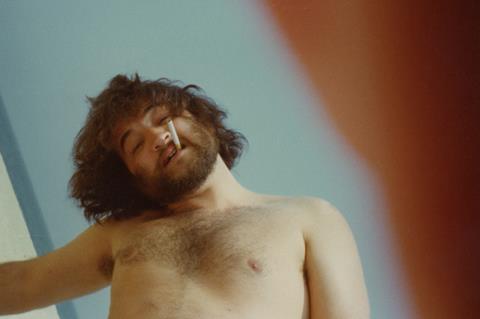 Dir/scr: R.J. Cutler. US. 2020. 108mins.
John Belushi was more than just a comic dynamo — he represented something larger than himself, becoming the face of an era of raucous, anti-conformist humour popularised by National Lampoon and Saturday Night Live. The documentary Belushi tries delving into the late funnyman's cultural importance, but it's strongest when wrestling with his volatile talent, lamenting a comedian seemingly destined for self-destruction. (He died in 1982 at the age of 33 from a drug overdose.) Highlighted by never-before-heard audio interviews that were part of a 2005 oral history, this polished, affecting overview is far from exhaustive but skilfully sums up Belushi's life and death.
No matter how well audiences know the details of John Belushi's tragic death, Belushi illustrates why that loss still stings.
Selected for Cannes Classics 2020 and now opening the Chicago Film Festival before streaming (including Showtime in the US), Belushi will play well to comedy fans and intrugue the millions who loved Belushi's star-making turns in Animal House and The Blues Brothers. And because Belushi is synonymous with the early days of Saturday Night Live, those with a fondness for the long-running sketch show may also tune in.
About 15 years ago, author Tanner Colby interviewed Belushi's loved ones and colleagues to create an oral history co-authored by Belushi's widow Judith Belushi Pisano. This new documentary, written and directed by R.J. Cutler (The September Issue), uses those interviews to essentially make another oral history, juxtaposing the audio with home movies, clips from Belushi's work, the comic's handwritten letters, and understated animated sequences.
Viewers learn that Belushi grew up in a Chicago suburb in an Albanian immigrant family, quickly developing a passion for making people laugh in order to combat his insecurities. From there, Belushi offers a breezy rundown of the comic's greatest hits as he jumps from Chicago's famed Second City improv troupe to The National Lampoon Radio Hour to Saturday Night Live to big-screen stardom. But once cocaine enters the picture, Belushi begins a downward spiral, fuelled by his inability to cope with fame.
Although Belushi extols the man's gift for volcanically funny characters, Cutler doesn't ignore his subject's excesses. It has become commonplace to reduce an artist to his "demons," but the documentary's array of about 40 different voices help humanise that cliché, many of them displaying a mixture of affection and sorrow over Belushi's rampaging ambition and ceaseless appetite for drugs. (Belushi also makes room for some female SNL writers who felt the beloved pop-culture figure could be a terrible misogynist — a trait far too common among his male cohorts.)
Belushi features many of the interview subjects one would hope to hear from in a project like this. His actor brother Jim speaks at length, as do SNL peers including Chevy Chase and Jane Curtin, not to mention the show's originator, Lorne Michaels, who was initially convinced this arrogant young guy wouldn't be a good fit. Especially valuable is Dan Aykroyd, who developed the Blues Brothers characters with Belushi and was one of his best friends. All these years later, Aykroyd still seems crushed by Belushi's passing — as, of course, is Judith, who speaks frankly about what it was like to love (and be loved by) someone who battled melancholy and self-doubt. These participants, and many others, flesh out the "troubled genius" moniker.
That said, there is an unfortunate familiarity to Belushi's rise-and-fall story, and a more probing documentary might have tried to investigate what Belushi's stardom symbolised. Cutler explains the air of rebellion stirring in America during the 1970s when Belushi first launched onto the scene — it was an age of protest in the wake of Watergate and Vietnam — but the cultural context is mostly glossed over, as is how the rise of hard drugs in the entertainment industry destroyed so many lives.
But Belushi keeps from being a mere highlight reel because of its central love story. John and Judith first met in high school, and for most of the rest of his life they were together. Excerpts from his correspondence with her, read by SNL alum Bill Hader, suggest a vulnerable, besotted man uncertain of his talent and scared of his growing dependance on cocaine and, eventually, heroin. Cutler includes occasional peeks into Judith's diary as well, which accompanied by her audio interviews show us a rocky, committed relationship that finally came to an end when the comedian overdosed. No matter how well audiences know the details of John Belushi's tragic death, Belushi illustrates why that loss still stings.
Production company/international sales: Passion Pictures, info@passion-pictures.com
Producers: John Battsek, R.J. Cutler, Diane Becker, Trevor Smith
Editing: Joe Beshenkovsky
Music: Tree Adams