Lee Chang-dong sets fire to Cannes competition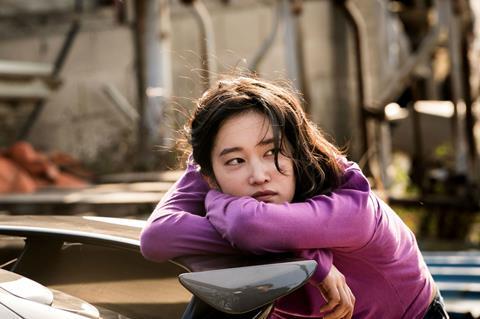 Dir: Lee Chang-dong. Republic Of Korea. 2018. 148mins.
"To me, the world is a mystery," confesses the main character of Burning, the astonishing new film from director Lee Chang-dong. Enigmas riddle this provocatively opaque story about a lost young man, the woman he falls for, and the insinuating stranger whose motivations are as unknowable as almost everything else that follows. Ah-in Yoo is remarkable as Burning's ineffectual, withdrawn protagonist: he's the perfect vessel for Lee's grand treatise on the immutable fact that none of us truly understands anyone or anything — not even, in the case of this quietly devastating film, the precise genre of the movie we're absorbing.
Once again, Lee has crafted a film of wondrous complexity and inscrutability
Screening in Cannes, Burning is the first film from Lee since 2010's Poetry, which won Best Screenplay at the festival. Cinephiles will cheer the South Korean's long-awaited return, and although his movies are limited commercial players, the presence of The Walking Dead's Steven Yeun among the ensemble could boost visibility.
Yoo plays Jongsu, a twentysomething deliveryman who encounters Haemi (Jong-seo Yun), who he knew in childhood but hasn't thought about in years. Reminding him that he was once cruel about her looks — which Jongsu doesn't remember — this beautiful woman seduces the deliveryman, starting an impromptu relationship. But soon, Haemi asks for a favour: she's leaving for an African trip, so would he be willing to housesit her cat while she's gone? Jongsu obliges, although he begins to doubt her feelings for him once she returns with a handsome, wealthy new friend named Ben (Yeun).
Based on a Haruki Murakami short story, Burning consistently leaves us uncertain about how to process the information presented to us in a film that is populated by three characters hiding parts of themselves. Jongsu never does see a cat at Haemi's tiny apartment, although its food is eaten each time he returns. Haemi tells a traumatic story about falling down a well as a child — which isn't remembered by Jongsu, who later receives contradictory information about the incident. The origin of Ben's wealth is unclear — not that the jealous Jongsu doesn't try to wrest the information out of his rival — and even the exact nature of Ben's relationship with Haemi remains ambiguous.
The perplexities extend to Lee's deftly executed story arc. At first, Burning appears to revolve around this romantic triangle. But Lee, who in earlier work such as Secret Sunshine and Poetry proved to be a master at dramatising the complexity of human beings, subtly starts to shift Burning's tone, keeping us bracingly unmoored.
Burning's performances require comparable degrees of shading. We see hints of Jongsu's difficult childhood — an abandoned family home, a violent father on trial — but the spectacularly stoic Yoo refuses to share what is going on behind his character's melancholy eyes. And yet, the actor convincingly illustrates that something is drawing him to Haemi and Ben — especially to Ben, who has replaced him as Haemi's paramour.
The growing connection Jongsu feels toward his rival opens the door for a bizarre confession that, rather than being a narrative game-changer, merely deepens the mystery of what is going on beneath these characters' placid exteriors. Burning is filled with incidents that can be interpreted in different ways, and that lack of certainty starts to take its toll on Jongsu, whose attempts to win back Haemi seem to speak to something deeper, and more troubling, within himself that he can't reconcile. It would be criminal to disclose precisely where Burning is headed, but this muted film unloads small surprises that end up having huge ripple effects, building to a finale that's shocking without feeling manipulative or unearned.
Yeun is excellent as an almost stereotypical romantic rival, slyly lording his status and confidence over the timid Jongsu. Still, there are flickers of vulnerability within Ben, which only makes him more puzzling: Is he toying with Jongsu or trying to extend an olive branch? Yun intentionally plays Haemi as a distant figure — the fetching love interest whom Jongsu may be idealising. Potentially distorted perceptions are commonplace in Burning, which is about how we view others and ourselves — and what we do with that hopelessly inconclusive information. Once again, Lee has crafted a film of wondrous complexity and inscrutability. The more we see in Burning, the less sure we are of what we are watching.
Production companies: PineHousefilm, Nowfilm, NHK FilmInternational sales: Finecut, cineinfo@finecut.co.kr
Producers: Lee Joon-dong, Lee Chang-dong
Screenplay: Oh Jung-Mi, Lee Chang-Dong, based on the short story "Barn Burning" by Haruki Murakami
Production design: Shin Jeom-hui
Editing: Lee Seung-chul, Kim Hyun
Cinematography: Hong Kyung-pyo
Music: Kim Da-won
Cast: Ah-in Yoo, Steven Yeun, Jong-seo Yun