Long-awaited adaptation of Kevin Kwan's bestseller could deliver a blast of late-summer box office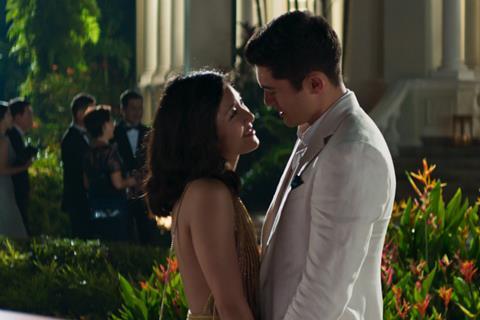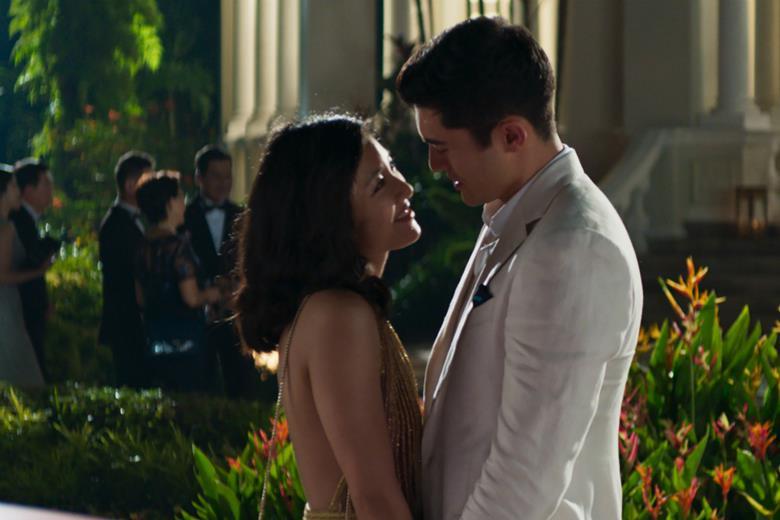 Dir: Jon M. Chu. US. 2018. 121mins
Crazy Rich Asians is a party stuffed with laughs, tears, romance and opulence — pity someone decided to invite so many clichés to the soiree as well. This rambunctious crowd-pleaser succeeds when it allows likeable leads Constance Wu and Henry Golding to work their charm. The film, adapted from Kevin Kwan's bestselling novel, is insightful in its depiction of cultural and class clashes that spring up when a man takes his New York girlfriend to meet his affluent, disapproving Singapore family. And yet, director Jon M. Chu undercuts his modern-day Cinderella story's poignancy and warmth by badgering us with a nonstop materialistic worldview, sending mixed messages about whether love or money matters more.
A flashy, frilly, silly piece of escapist entertainment
Opening August 15 in the States and a few months later in the UK, Crazy Rich Asians could be a word-of-mouth smash as summer movie season draws to a close. An international line-up which includes Gemma Chan, Ken Jeong and Michelle Yeoh will entice audiences, and the scarcity of studio films with an all-Asian cast (2001's Memoirs Of A Geisha, 1993's The Joy Luck Club) should help raise visibility.
Wu plays Rachel Chu, a Manhattan economics professor who has been dating the handsome, sensitive Nick Young (Golding) for more than a year. Nick will be traveling to his Singapore hometown to be the best man at his friend's wedding, and he wants to take the opportunity to introduce his family to Rachel — a big step in their relationship. But when they land, Rachel quickly discovers two things: Nick's family is extravagantly wealthy, and Nick's judgmental mother Eleanor (Yeoh) doesn't like her.
Chu (who directed two Step Up sequels) has conceived Crazy Rich Asians as a flashy, frilly, silly piece of escapist entertainment, adorning the movie with lavish costumes and stunning locations so that viewers feel like they've attended the destination wedding of their dreams. He's selling a cheeky fantasy — complete with snarky comic relief and exuberant Asian covers of Coldplay and Madonna hits — that invites viewers to enjoy the film for its boisterous, shallow pleasures.
But Crazy Rich Asians wants to cut deeper, examining how Chinese-Americans feel a tension with friends and family back home who regard them as too westernised. Eleanor, the family matriarch, is displeased with the kindly, thoughtful Rachel entirely because she has grown up in America, viewing her as symptomatic of all the ways that her son has turned his back on Chinese tradition. Never mind that Rachel was raised in poverty and had to work hard to achieve everything she has: in Eleanor's eyes, she's merely a self-centred American distracting Nick from his destiny of taking over the family empire.
Wu and Golding have a flirty, adoring rapport that makes it easy to root for them to overcome his family's objections, but Crazy Rich Asians miscalculates how to portray the Youngs' massive wealth. The movie features the most ludicrously extravagant parties since the 2013 Great Gatsby remake, inundating us with sequences full of fancy cars, gaudy galas and gorgeous gowns.
But in Chu's fervour to enumerate the Youngs' riches, the movie starts to become numbing — precisely because the filmmakers don't seem to have a clear handle on what they're trying to say about such opulence. If Nick's family is meant to be in the wrong for the collective cold shoulder they give Rachel, why spend so much time luxuriating in their wealth? When Crazy Rich Asians finally gets around to arguing that Rachel and Nick's love outweighs material possessions, the sermonising feels hollow, even hypocritical.
Because of Crazy Rich Asians' soap opera-like narrative arc, it's natural to expect melodramatic twists, a shocking revelation, and some last-minute romantic theatrics. Still, one wishes that the plot wasn't so pedestrian in comparison to its rich cultural specifics. To be sure, there are meaningful observations here about the ways that money warps relationships and how children struggle with their heritage. But by trying so hard to concoct a blowout party, the movie exhausts and frustrates as much as it enlightens and delights.
Production companies: SK Global, Starlight Culture, Color Force, Ivanhoe Pictures, Electric Somewhere
Worldwide distribution: Warner Bros.
Producers: Nina Jacobson, Brad Simpson, John Penotti
Screenplay: Peter Chiarelli and Adele Lim, based on the novel Crazy Rich Asians by Kevin Kwan
Production design: Nelson Coates
Editing: Myron Kerstein
Cinematography: Vanja Černjul
Music: Brian Tyler
Main cast: Constance Wu, Henry Golding, Gemma Chan, Lisa Lu, Awkwafina, Harry Shum Jr., Ken Jeong, Michelle Yeoh