Senior US critic for Screen International, Tim has written for the magazine since 2005. Based in Los Angeles, he also contributes to New Republic and Rolling Stone.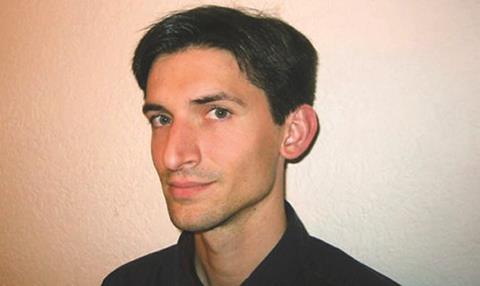 Top five
Moonlight
Dir Barry Jenkins
With his second feature, Jenkins expands his ambition to once again chronicle how people's destiny can be shaped by their circumstances. Moonlight sports a brilliant triptych structure to chart the anxious development of Chiron, a gay black Florida youth navigating poverty and homophobia to become the man he was meant to be. Played by three different actors over three separate time periods, Chiron is the year's most heartbreaking and inspiring character — a portrait of squandered potential redeemed by self-acceptance and love.
CONTACT A24 info@a24films.com


American Honey
Dir Andrea Arnold
This emotional, expansive road movie explores America from the perspective of society's forgotten. Sasha Lane is a fiery revelation.
CONTACT Protagonist Pictures vanessa@protagonistpictures.com


Paterson
Dir Jim Jarmusch
Adam Driver dazzles in Jarmusch's quietly profound, terrifically funny drama about the beguiling strangeness of the everyday.
CONTACT K5 International carl@k5mediagroup.com


Certain Women
Dir Kelly Reichardt
Featuring a superb ensemble, Reichardt's gem deftly delineates the small struggles that define her characters' complicated lives.
CONTACT IFC Films www.ifcfilms.com


La La Land
Dir Damien Chazelle
This effervescent film isn't just a salute to old-school musicals but also a melancholy commentary on Hollywood's dream factory.
CONTACT Lionsgate lionsgate@lionsgate.com
Best documentary
OJ: Made In America
Dir Ezra Edelman
Recasting the life of football superstar OJ Simpson as a gripping catalogue of American obsessions (celebrity, sports, scandal), Edelman explores the country's fraught racial and sexual politics. Spanning eight hours, the film sketches a fall from grace that's nearly Shakespearean in its grandeur.
CONTACT ESPN jayjay.nesheim@espn.com
Undiscovered gem
The Student
Dir Kirill Serebrennikov
The dangers of religious fervor overwhelming reason is the cauldron into which The Student drops its audience, taking us to a Russian high school where a Bible-quoting loner (Petr Skvortsov) begins confronting his biology teacher (Victoria Isakova) over whether her lesson plans are an affront to God. A darkly comic battle of wills escalates into a chilling illustration of how regressive, narrow-minded thinking can pollute our most sacred institutions.
CONTACT Wide lm@widemanagement.com