The Safdie brothers unite with Robert Pattinson for an "unforgettable ride"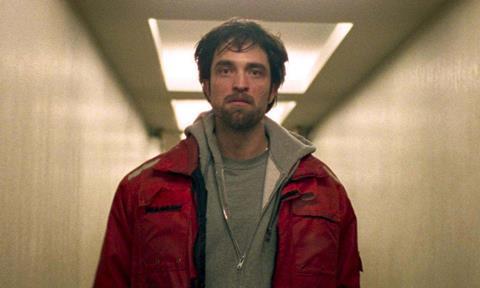 Dirs: Josh Safdie, Benny Safdie. US/Luxembourg. 2017. 100mins
Plenty of films revolve around heists gone wrong, but few have the desperate, grungy velocity of Good Time. With Robert Pattinson giving a raw performance full of gutter urgency, this powerfully immersive thriller from directors Josh and Benny Safdie crackles with unpredictability, telling the story of a two-bit criminal who finds himself running into and out of jams one nightmarish evening, his journey becoming more surreal and absorbing at every turn.
The film's title is meant to be sarcastic, but for the audience, Good Time is an unforgettable ride.
After its Cannes premiere, this A24 offering is set for release in the US on August 11. The Safdies have earned critical acclaim but little commercial visibility for their intense, intimate dramas Daddy Longlegs and Heaven Knows What. But considering that this new work is in a more mainstream genre and stars Pattinson, Good Time should give the brothers a much-deserved higher profile.
Pattinson plays Connie, a lower-income Queens hood who wants to help his mentally challenged brother Nick (Benny Safdie). He convinces him to team up and rob a bank. The heist is successful, but soon after the cops arrest Nick, forcing Connie to come up with an impromptu plan to spring him.
That plot description suggests a rather straightforward crime narrative, but the brilliance of the Safdies' film lies in its sharp eye for detail and its casually inventive storytelling. Learning that Nick is in hospital due to a brutal jail beating, his brother improvises a way to get him out — the first of several instances in which Connie displays a quicksilver intelligence and an ability to stay cool in a tense situation. Our antihero will need those skills as the Safdies repeatedly throw unexpected obstacles in his path — including one twist it's better not to know before seeing the film.
Because Good Time reveals little of Connie's backstory, Pattinson must suggest a lifetime's worth of anxiety and scrappiness in just a look or an action. The actor rises to the challenge, effortlessly conveying Connie's drowned-rat edginess. Because he's smart and resourceful, this grubby thief emerges as an unlikely rooting interest, and much of the pleasure of Good Time comes from watching the character adroitly navigate through different perils — whether it's an innocent 16-year-old (Taliah Webster) who gets in his way or a recent parolee (Buddy Duress) with a connection to some ill-gotten money.
As the film hurtles forward, the Safdies occasionally risk implausibility with Connie's wild night. But the edgy realism of Pattinson's performance and the up-close intimacy of Sean Price Williams' evocative, grainy photography keep the proceedings believably grounded. Adding to Good Time's twitchy electricity is a first-rate electronic score from recording artist Oneohtrix Point Never, which serves as Connie's racing heartbeat, thrusting him into his next calamity.
While their focus on nonprofessional actors and the everyday authenticity of New York street life remains remarkable, the Safdies make room in Good Time for seasoned performers. Along with Pattinson, Jennifer Jason Leigh (as Connie's high-drama lover) and Barkhad Abdi (as an unlucky security guard) surrender completely to the brothers' feverish, unpolished aesthetic, providing gritty turns in small roles. The film's title is meant to be sarcastic, but for the audience, Good Time is an unforgettable ride.
Production companies: Rhea Films, Elara Pictures, Hercules Film Fund
US distribution: A24, www.a24films.com/
International sales: Memento Films International, sales@memento-films.com
Producers: Paris Kasidokostas-Latsis, Terry Dougas, Oscar Boyson, Sebastian Bear-McClard
Executive producer: Jean-Luc De Fanti
Screenplay: Ronald Bronstein, Josh Safdie
Cinematography: Sean Price Williams
Production design: Sam Lisenco
Editors: Ronald Bronstein, Benny Safdie
Music: Oneohtrix Point Never
Main Cast: Robert Pattinson, Benny Safdie, Jennifer Jason Leigh, Buddy Duress, Peter Verby, Barkhad Abdi, Taliah Webster