Dir/editor: Ken Wardrop. Ireland, 2009, 80 mins.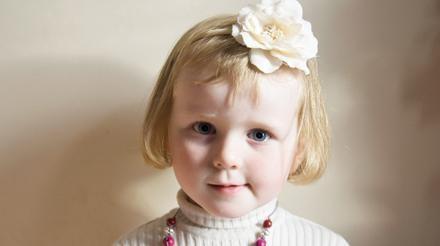 Sundance contender His & Hers is a winning, deceptively-simple Irish documentary from director Ken Wardrop and the winner of the Galway Film Fleadh's overall Best Irish Feature award last summer – an unusual achievement for a documentary, but it's easy to see why.
Interviewing 70 women from the Irish Midlands in their own homes, His & Hers is cut precisely in short, individual bursts, even if the overall effect is gentle. In effect, it's a cradle-to-grave look at women, from a red-haired baby in a cot to a 90-year-old lady staring out of the window of a nursing home.
His & Hers has the sweetly seductive nature of a Once; the audience is lulled into these womens' parlours, as it were. Gentle though it is, His & Hers could be a powerful smallscale arthouse performer if given its reins. Technically, it's fluid and every element completes Wardrop's bigger picture. There's more going on here than initially meets the eye.
Over 80 minutes, the short interviews come in waves: from the little girl who'd like a dog but tells us "my daddy prefers fish because they don't make any noise" and on to the teenager whose father is teaching her to drive. "I haven't knocked no-one down yet," she says proudly.
These straightforward, open, rural women date, they have hopes for the future, they plan families, they have families – boys, mainly, with Wardrop following a daddy's girl-to-wife, mammy and widow thrust. An Irish proverb quoted at the outset indicates the terrain by revealing that "men love their girlfriends the most, their wives the best, and their mothers the longest".
It's only after you've left their front rooms, their cosy pine kitchens, that you realise you've watched the whole of life fly by, with its biggest hopes and dreams there, naked to the eye. These capable women, the "ladies of the Irish midlands", are an easy lot to be around. One elderly lady talks about what she'd do if she won the lottery, before admitting, "well, I can't win the lottery, because I don't do it". Wardrop is certainly in with a chance here.
To sign up for Screen's weekly Reviews Newsletter with all the week's new releases, international openings and full festival reviews delivered free to your mailbox every Friday, please click HERE
Production company
Venom Film
International sales
The Film Sales Company
Producer
Andrew Freedman
Cinematography
Michael Lavelle
Kate McCullough
Music
Denis Clohessy
Sound
Andrew Freedman