A young Italian single mother falls on hard times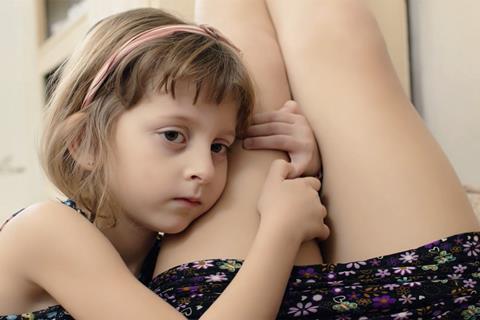 Mohsen Makhmalbaf. Italy, UK. 2019. 101mins
A single mother with a six-year-old daughter struggles with both financial and romantic travails in Mohsen Makhmalbaf's first film set in Italy. With its layers of symbolism and a certain naivety of storytelling, this is a film which seems, in many ways, more rooted in the past than in the present day. The influence of Italian neo realism is evident throughout the picture, as is a touch of French New Wave, which is an odd and not always successful tonal mix of mannered artificiality and authenticity.
With virtually no score and a hesitancy in the editing and the dialogue, the film seems to be full of vacant spaces
The Makhmalbaf name should ensure further festival interest – the film screens in Busan following its world premiere at the Vancouver International Film Festival. Whether Marghe And Her Mother will gather enough momentum to break out of the festival circuit is less certain. This is a picture which is difficult to pin down, its central characters frustratingly capricious and shallow and, as such, may present something of a marketing challenge.
Claudia (Ylenia Galtieri) is wallowing in misery following the break up of her relationship with her boyfriend Guiseppe. Her precocious six-year-old daughter Marghe (Margherita Pantaleo) was every bit as keen on Guiseppe as her mother – she later tells the other children that she is in love with him – and together they melodramatically renounce all their vices in the hope that he will come back to them. The most telling part of this particular scene is a role-reversal game initiated by Marghe which demonstrates that, when it comes to emotional maturity, the mother is lagging some way behind her daughter.
Claudia and her volatile frenemy Guilia (Raffaella Gallo) are constantly looking for easy ways to make a fast buck. Which is why they find themselves waiting at a roadside to be picked up by a director and producer, who claim to be taking them to an open casting. The men, Allessandro (Paolo C. Santeramo) and Alberto (Danilo Acinapura), later admit that the film is a fabrication and a means to "be your friends". Perhaps out of naivety, perhaps because there is nothing better on offer, the two girls fall into relationships with the pair.
Marghe, meanwhile, finds herself packed off to a devout neighbour who runs what seems to be a fervently Catholic charity daycare service. The children are told to practise their confessions and, using candle flames, given a taste of the eternal torment of damnation. Marghe's rebellious spirit refuses to be quashed.
With virtually no score and a hesitancy in the editing and the dialogue, the film seems to be full of vacant spaces; not least the gap between the stories of Marghe and Claudia. The mother leaves her child behind to embark on an ill-conceived dognapping get-rich scheme. Overall, this is a curious film, which is both deeply empathetic with the plight of families on the breadline, while also romanticising that same poverty with scenes in which characters bathe together in an upturned barrel. It understands the recklessness of desperation but also gently mocks its central characters. It is, at times, an uncomfortable watch.
Production Company: Makhmalbaf Film House, RAI cinema
Contact: may@makhmalbaf.com
Producer: Maysam Makhmalbaf
Screenplay: Marziyeh Meshkiny, Mohsen Makhmalbaf
Editing: Maysam Makhmalbaf
Cinematography: Maysam Makhmalbaf
Music: Gruppo Folk Verbicaro Nel Core
Cast: Ylenia Galtieri, Margherita Pantaleo, Raffaella Gallo, Paolo C. Santeramo, Danilo Acinapura