A young family share their home with a malevolent spirit in the atmospheric debut of screenwriter Sergio G Sanchez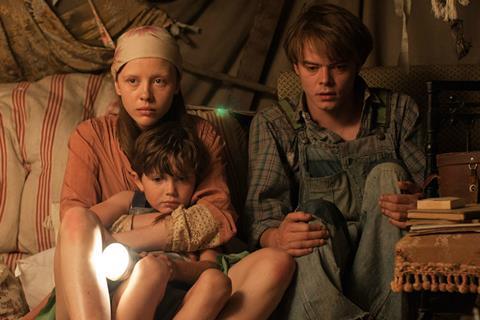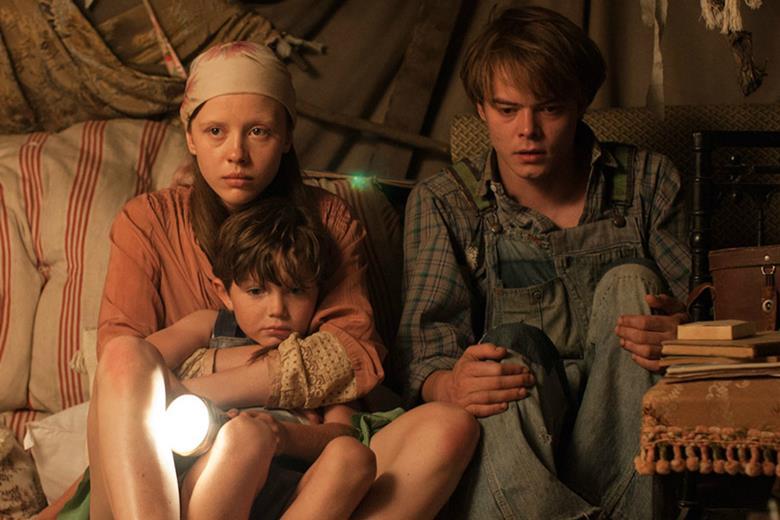 Dir/scr. Sergio G. Sánchez. Spain. 2017. 110m
The past won't let go in Marrowbone, a slow-burn, atmospheric horror movie that doesn't lack for ambition or visual elegance. And yet, the directorial debut of Orphanage screenwriter Sergio G. Sánchez is powerfully frustrating, undone by an ornate storytelling style in which twists only beget more twists, all in service of some fairly obvious observations about guilt, self-deception and devotion.
Sanchez envisions Marrowbone as a melancholy family drama with strong supernatural undertones
Unveiled as a Special Presentation in Toronto, Marrowbone will open in Spain on October 27 and features an up-and-coming cast that includes George MacKay and Anya Taylor-Joy. This muted, sensitive haunted-house drama will appeal more to art-house patrons than hardcore horror fans, who may balk at the protracted pace. Expect mixed reviews from critics — and much discussion about a gonzo third-act twist destined to irritate some audiences.
Set in 1969, the film stars MacKay as Jack, the oldest of four British children who have just moved to America with their dying mother (Nicola Harrison). After her passing, Jack decides that they must stay inside their big, secluded house until he's 21, when he can become his siblings' legal guardian — otherwise, the state would split them up. As the rest of the children hide in the home to avoid detection, Jack occasionally goes into town, where he falls for a local librarian (Taylor-Joy), but the family grows increasingly concerned that some malevolent spirit occupies the house's upper floor.
Sánchez, who wrote the screenplays for director J.A. Bayona's The Orphanage and The Impossible, envisions Marrowbone as a melancholy family drama with strong supernatural undertones that eventually come to the forefront. Working with cinematographer Xavi Giménez and production designer Patrick Salvador, the filmmaker gives the material a restrained, storybook aura that strives for realism but keeps hinting at something ominous lurking in the distance.
That teasing nature extends to the script, which peppers the plot with odd little narrative asides that it's not always clear will be resolved. Whether it's a strange early non-sequitur involving an enigmatic man firing at the family home, or the repeated reference to mirrors being covered or hidden, Marrowbone enjoys toying with its audience. We wonder whether Jack can keep his mother's death a secret and, more importantly, what sinister surprises Sánchez has in store for us.
Indeed, once we think we know everything that's going on, the writer-director unveils yet more twists. In another film, for example, the revelation about who the odd spectre haunting the house might be would be momentous. In Marrowbone, however, it's merely the start of a tale that trips over its own cleverness, unspooling increasingly outlandish shocks that are meant to dramatize the depth of Jack's commitment to protecting his brood. But audiences will soon suspect Sánchez's narrative gamesmanship — and attentive viewers might correctly guess where the elaborate mystery is headed.
That's a shame, considering that MacKay ably portrays a young man burdened with enormous responsibility yet still open to the stirrings of true love. As two of Jack's siblings, Mia Goth and Charlie Heaton feed into the movie's sense of realism, never overdoing their characters' terror.
And Taylor-Joy, who's already acquitted herself well in horror films as different as The Witch and Split, shows the same vulnerability and grit that she lent those earlier roles, refusing to be just Jack's placid love interest. She's crucial to a melodramatic, ballsy finale that, unfortunately, doesn't work — no matter how much authenticity she brings to it.
Production companies: Marrowbone S.L, Telecinco Cinema, Ruidos en el Atico, AIE
US sales: CAA, filmsales@caa.com
International sales: Lionsgate, cbourbeau@lionsgate.com and wreeds@lionsgate.com
Producers: Belen Atienza, Alvaro Augustin, Ghislain Barrois
Executive producers: J.A Bayona, Sandra Hermida, Paloma Molina
Cinematography: Xavi Giménez
Production design: Patrick Salvador
Editor: Elena Ruiz
Music: Fernando Velázquez
Main Cast: George MacKay, Anya Taylor-Joy, Charlie Heaton, Mia Goth, Matthew Stagg, Kyle Soller, Nicola Harrison, Tom Fisher