Dir: Spike Lee. US. 2015. 93mins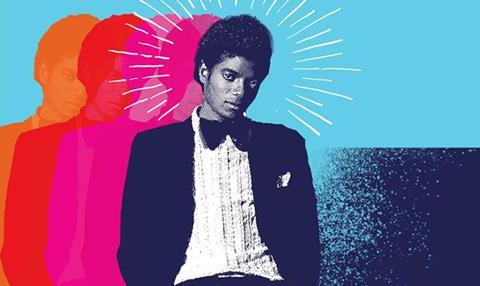 An exuberant and often thought-provoking music documentary, Michael Jackson's Journey From Motown To Off The Wall doubles as a sort of origin story of its subject, insightfully tracking the development of Michael Jackson from his early years with the Jackson 5 all the way to the release of his first solo album, which heralded the major artist who would soon dominate the pop charts.
Michael Jackson's Journey is an especially shrewd piece of cultural analysis
Standard objections apply — the film can feel like too much of a promotional device, and its structure rather predictable — but director Spike Lee (who previously made a documentary about Jackson's 1987 album Bad) has dug deep to find talking heads who don't just lionise the King of Pop but also put his extraordinary talent into cultural context. In the process, Lee makes history sing.
Debuting at the Sundance Film Festival, Michael Jackson's Journey will air on Showtime in the States on February 5. (Later that month, it will be included as part of a reissue of the Off The Wall album.) Considering that Jackson was a global superstar, there should be international interest in the film, and Lee's ability to gather a who's-who of musical guests to speak about Jackson — including Motown founder Berry Gordy and contemporary hitmakers such as Pharrell Williams — will make the documentary attractive to music connoisseurs.
As the film opens, we see footage from an early-1980s concert in which Jackson, onstage with his brothers, objects to singing their old songs, more excited to run through his new material. That moment foreshadows the central theme of Michael Jackson's Journey, which explores how Jackson, the youngest of The Jackson 5, slowly fought his way out of the group's shadow to become his own performer. The documentary spans much of the '70s, tracing the rise of The Jackson 5, their eventual decision to leave Motown, Jackson's solo aspirations, his appearance in the big-screen version of The Wiz and the making of 1979's Off The Wall, which paved the way for the even more popular Thriller just a few years later.
Michael Jackson's Journey is an especially shrewd piece of cultural analysis, transcending the conventional behind-the-scenes stories of how a particular song was made to mount a compelling argument for how Jackson both reflected and influenced his times. (That said, some of the tales about Off The Wall's indelible tracks are excellent, particularly when we get a chance to hear the demo for the dazzling Don't Stop 'Til You Get Enough.) It's easy to simplify a decade's worth of music and current events into vapid talking points — disco, unrest in New York City, Studio 54, etc — but Lee's guests are remarkably articulate, offering first-person perspectives that bring the '70s to life so that we see Jackson's artistic blossoming through a larger societal prism.
Because of Thriller's blockbuster status and Jackson's subsequent superstardom — not to mention the increasingly bizarre personal behaviour that accompanied it — there might be a tendency to romanticise the younger Jackson, viewing him as an innocent, unblemished talent who would later be sullied by fame. Intriguingly, Michael Jackson's Journey doesn't paint him this way, instead emphasising the ambitious, driven perfectionist he always was. Even as an adorable youngster, Jackson clearly recognised that he was meant for more than The Jackson 5, and the wealth of performance footage and archival interviews at Lee's disposal — the Jackson estate, unsurprisingly, participated in the film — astounds us all over again with his singular vocal style, otherworldly dancing and clear-eyed focus.
Trenchant observations about race find their way into Michael Jackson's Journey effortlessly, and Lee's speakers make important points about the tendency for black artists' genius to be dismissed by the mainstream media as merely God-given talent, glibly overlooking the relentless work ethic exhibited by someone such as Jackson to compete with his white peers. (Of the modern artists to speak in the film, The Roots' drummer Questlove shines brightest: his deep musical knowledge is as winning as his playful, almost nerdish enthusiasm.)
Granted, some of the film's talking heads feel extraneous — random famous people who have some thoughts on what Jackson meant to them — and the later sections devoted entirely to Off The Wall can be a little more tedious. (And, because the film is part of an Off The Wall rerelease, it's a resolutely rosy portrait of the singer.) But at 90 minutes, Michael Jackson's Journey deftly sums up why the young Jackson still enthrals so many. More importantly, it backs that affection up with a strong grasp of musical and cultural history, proving illuminating as well as entertaining.