Dir/scr: Tom Ford. US, 2016, 116 mins.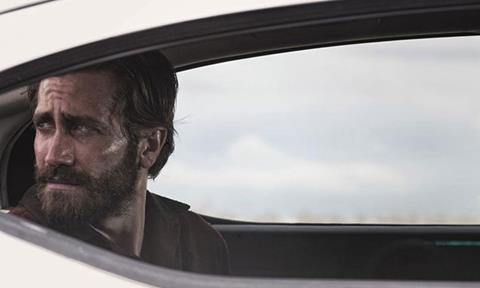 Tom Ford takes his stylish shears to Austin Wright's intricate 1993 novel Tony And Susan, cutting and splicing to re-assemble a gleaming array of images in a narrative Russian doll. With its layered stories and multiple time-frames, Wright's book is both an introspective meditation and a brutal fantasy; a West Texas revenge thriller wrapped inside a personal crisis. Ford respects the source material while making some audacious tweaks to deliver a dark, modern thriller which veers towards over-stating its case but still remains highly effective.
Despite the jarring mix of menace juxtaposed with a high-gloss lifestyle – which in itself is also vaguely threatening – Ford's film can sometimes simply be just fun to watch.
Acting credits are notable, from twin leads Amy Adams and Jake Gyllenhaal to Michael Shannon as a hard-bitten Texas detective and Aaron Taylor-Johnson as a Southern ne'er-do-well. Ford's name as a designer and reputation from the Oscar-winning A Single Man in 2009 should help lift this release through Focus – who paid $20m for the rights last year – in its prime November awards-race slot. Its greatest success, though, is more likely to come at the multiplex, where its shiny designer art-thriller mix should straddle high-end demographics on an international level.
As a screenwriter, Ford has made some brave choices in a difficult, complex adaptation. As a director he veers between overload and sparseness, resulting in a jumbled-up narrative which is still clearly defined. For the present day sections, Ford can't resist the call of art-world porn: the high-sheen opening of the film, set at the opening of Los Angeles gallery run by Susan (Amy Adams), is both gratuitous, impressive and a sign of things to come. Aged, naked, over-weight cheerleaders gyrate in a hail of glitter and fireworks as the credits play out; it's the film's own designer ad campaign.
Susan has been lifted from the role of housewife and distracted mother in the source material to a high-net-worth habitue of the art-world A-list, the kind of woman who lives in a glass box overlooking Los Angeles and has a Jeff Koons in her garden. (Like an Almodovar piece, Nocturnal Animals name-drops art-pieces with gay abandon; Damien Hirst's St Sebastian: Exquisite Pain even gets its own sequence).
Susan is no longer unhappily married to an unfaithful doctor, but a hunky Wall Street millionaire played by Armie Hammer whose business is in trouble. She also has a more omnipresent mother (Laura Linney), a monied Texas matron draped in pearls from whom a young Susan fled to marry, and quickly dump, Edward (Gyllenhaal), an impecunious, weak, romantic, writer.
Now, 19 years later, Edward has sent her, through the post, the galley manuscript of his new novel which he has dedicated to Susan: it's called Nocturnal Animals, and it's a creepy revenge thriller centred around masculinity and power.
As the pages of Nocturnal Animals come to life, Ford cuts back to Susan reflecting on her own existence. In a terrifying sequence played straight down the line by Ford, the book's father Tony (also Gyllenhaal) takes his wife Susan (Isla Fisher) and young daughter (Ellie Bamber) on a night-time drive through Texas to their annual vacation, but the car is run off the road by aggressive yokels (led by Taylor-Johnson and Karl Glusman) and every father's worst nightmare ensues.
Cutting back and forth to Susan today and this film-within-a-film, and then switching further back to Edward and Susan's courtship, Ford proves himself adept at juggling multiple narrative strands with ease.
Some of his artistic choices are more challenging, however: the high-impact decision to drape two flame-haired corpses on a bright red settee and mirror it with a shot of Susan's living daughter feels like a gratuitous through-line from the opening sequence. Awarding Susan a best friend (Andrea Riseborough) with a gay husband (Michael Sheen) is purposeless really, beyond filling a cocktail party with Baccarat crystal, designer gowns, high-end jewellery and having characters declaim: "Nobody really likes what they do," and "our world is a lot less painful than the real world". But perhaps that's simply the fashion designer's personal statement, superimposed on Wright's material. He's certainly at ease with these scenes.
Yet despite the jarring mix of fictional menace juxtaposed with Susan's high-gloss lifestyle – which in itself is also vaguely threatening – Ford's film can sometimes just be a lot of fun to watch. Taylor-Johnson achieves the feat of sitting naked on a toilet, smoking a fag, drinking a beer and talking on the phone at the same time. Jena Malone follows up Neon Demon with another tart turn as an art fashion victim. Ford continues his crush on red-haired heroines – from Fisher to Bamber to Adams – with McGarvey's camera highlighting their beauty. Static shots of the LA Freeway and the city in the mist may not strictly be necessary, but are much appreciated.
When Susan asks "do you ever feel as if your life had turned into something you never intended?", it strikes a note, although Nocturnal Animals makes more of an impact when that sentiment is shown, not expressed. We don't need to see the artwork REVENGE to work out what's going on here. But with his second feature, another brave adaptation of a cherished modern American novel, Tom Ford has shown he's capable of taking complete control to make all the changes necessary to get exactly what he wants.
Production company: Fade To Black
International sales: FilmNation
Producers: Tom Ford, Robert Salerno
Screenplay: Tom Ford, from the novel Tony And Susan by Austin Wright.
Cinematography: Seamus McGarvey
Production designer: Shane Valentino
Editor: Joan Sobel
Costume designer: Arianne Phillips
Music: Abel Korzeniowski
Main cast: Amy Adams, Jake Gyllenhaal, Michael Shannon, Aaron Taylor-Johnson, Isla Fisher, Karl Glusman, Armie Hammer, Laura Linney, Andrea Riseborough, Michael Sheen.