Two British documentarians retrace the road taken by Alan Lomax and shirley Collins in 1959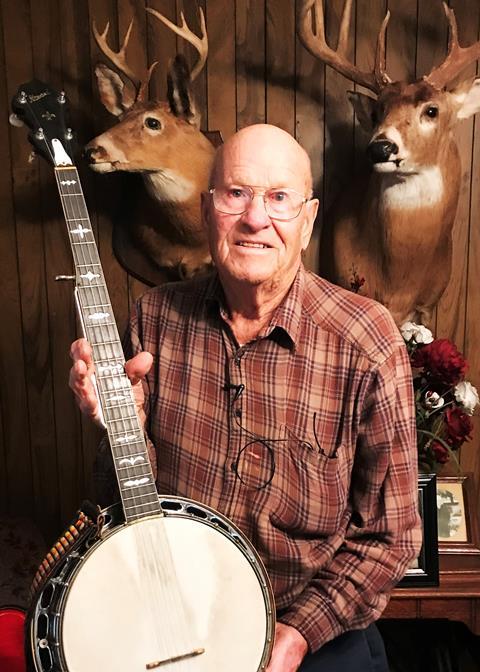 Dirs: Rob Curry & Tim Plester. US/UK. 2020. 75mins.
In 1959, musicologist Alan Lomax began traveling across the American South to make field recordings of traditional songs — everything from blues to bluegrass — in order to capture the nation's cultural history. Approximately 60 years later, British documentarians Rob Curry and Tim Plester retrace Lomax's journey, resulting in a thoughtful, compassionate study of America that ends up being a little too diffuse and insubstantial to fully resonate. Southern Journey (Revisited) tours through Virginia, Kentucky and Mississippi, dropping in on ordinary lives to craft an offhand US tapestry during the 2018 midterm election, but the film's modesty proves to be a liability. Seventy-five minutes doesn't feel nearly long enough to examine a country so complex and divided.
Curry and Plester aren't intending to make a sweeping, definitive statement about America, and the casualness of the enterprise can be rewarding.
Streaming at Sheffield Doc/Fest, Southern Journey (Revisited) should appeal to those who love American folk music — as well as viewers fascinated by the country's stormy national character in the time of Trump. Unfortunately, the movie might not provide enough of either aspect to satisfy, although the chance to hear a few stirring blues, spirituals and ballads may be enough enticement for some.
Curry and Plester — who previously made The Ballad Of Shirley Collins, about the folk singer who assisted Lomax in his quest — travel across Appalachia and the Deep South, using Collins' memoir America Over The Water as their guide. Stopping in different small towns that had been visited by Lomax and Collins, the filmmakers offer brief snapshots of individuals in these communities who are connected to the men and women in those decades-old recordings.
Consequently, Southern Journey (Revisited) is both a musical exploration and a time capsule — if Lomax and Collins were compiling America's songs, Curry and Plester are taking the country's temperature, talking to their subjects about race, class, stereotypes and the political system. A variety of opinions are expressed, and the film does a decent job of collecting viewpoints from across a wide demographic. (While the documentary's first half is filled primarily with white subjects, African-Americans are more prominent once filming moves to Mississippi.)
It's not surprising that Southern Journey (Revisited) discovers that people from the same region of the country don't all see the world in the same way — despite the media's tendency to categorise the white working-class as gun-crazed bigots. Unfortunately, while Southern Journey (Revisited) gives its subjects space to express their hopes and fears, what they have to say is rarely revelatory. In a sense, that may be the film's point, emphasising the simple humanity of people often mocked from afar, but there isn't much that's moving or insightful in their comments. We get quick glimpses, but they don't collectively add up to much.
To be fair, Curry and Plester aren't intending to make a sweeping, definitive statement about America, and the casualness of the enterprise can be rewarding. A Mexican-American they interview is gregarious and friendly, but at one point (presumably in reference to the country's racism), only says, "It's bad, it's bad, it's bad," and then trails off, almost as if the subject is too painful to even discuss. Likewise, a white Mississippi librarian talks about her segregated town and her lingering guilt at the knowledge that her ancestors owned slaves. It's in these snippets that Southern Journey (Revisited) seems to be opening a door to a much larger conversation about a nation still grappling with its immoral past. Would that there were more of these revealing interludes.
On occasion, we are treated to locals who play the same traditional musical styles as their forefathers (and foremothers) did. Without overdoing it, the documentary gently investigates how much those old-timey sounds reflect both a warm nostalgia for bygone days and a wilful denial of the cruelty and intolerance that was pervasive back then. These communities are trapped in the past in several ways — including the fact that the manual-labour jobs which used to be their economic backbone have vanished. Southern Journey (Revisited) has enormous sympathy for the nuanced individuals it encounters along the way, but its inconclusiveness ultimately feels like a missed opportunity. We meet many Americans in this film, but we rarely get to know them.
Production company: Fifth Column Films
Sales contact: Fifth Column Films, film@fifthcolumn.org.uk
Producers/editing/cinematography: Rob Curry & Tim Plester