Dirs: Deidre Schoo, Michael Beach Nichols. US. 2013. 86mins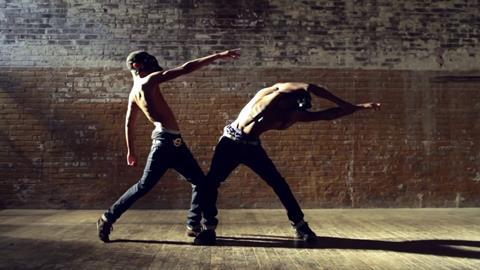 The street dance moves and grooves of 'flex' are impressively celebrated in Deidre Schoo and Michael Beach Nichols' Brooklyn-based Flex Is Kings, an enjoyably breezy documentary that offers real insight into the body-moving routines.
The majority of the film dwells on the moves and skills of Flizzo and Donn.
It may well be the case that flex looks like a variation of breakdancing, and while the film does all it can to offer up clues into the subtle variations that make flex so original (fluid and smooth moves rather than locking and popping it seems) in the end it doesn't matter too much, because the trick is to simply sit back and enjoy the vibrant dance moves.
Plus flex offers some delightful moments of sheer theatricality, exemplified by the sublime 'punchline' from chunky flex dancer Flizzo who astonishingly finishes his routine but opening his mouth and amazing his audience by letting a small bird fly from it.
The film follows three very different characters. The confident and stylish Flizzo; flamboyant performer Jay Donn and Reem, the fresh-faced entrepreneur whose Battlefest dance events offers flex dancers the chance to compete.
The majority of the film dwells on the moves and skills of Flizzo and Donn – as well as delving into their home life as well, as Flizzo bickers with his pregnant girlfriend – with their street and competition audience relishing their fluid and often exhilarating moves.
Production company/sales: Visit Films, www.visitfilms.com
Producers: Deidre Schoo, Michael Beach Nichols, Christopher K. Walker
Executive producers: Edwin Sherman, Taylor Gillespie
Cinematography: Deidre Schoo, Michael Beach Nichols
Editor: Christopher K. Walker
Music: Tranimal
With: Jay Donn, Reem, Flizzo