Broadband penetration in Korea may be the highest in the world, but growth of IPTV and VoD has been slow and there is more pressure than ever on theatrical revenues. Jean Noh reports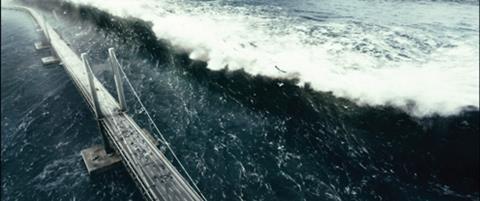 With a notoriously stagnant DVD market, the powerful growth of broadband in Korea — and related IPTV and internet VoD services — has been a ray of hope for the territory's film business.
Korea is the world leader in broadband penetration. According to a 2009 Strategy Analytics survey, 95% of homes had broadband access in 2008 and the territory's telecoms are offering competitive packages through which users can subscribe to mobile, internet, IPTV and landlines.But despite the growth — there were 2.6 million IPTV subscribers in Korea by March 2010 according to a Business Monitor International report — the sector is not expanding as quickly as some have hoped. Local tsunami blockbuster Haeundae notably took more than $175,000 (won200m) in 10 days on IPTV premium VoD in 2009 — but most releases are not as successful.
"Haeundae is such an exceptional case… After the stagnation of the DVD/home-video market, recovery is not easy for ancillary," says Jay Lee, vice-president of CJ Entertainment's strategy sales team.
Lee says the usual 80:20 ratio of theatrical to ancillary profits has worsened in recent years as ancillary has contracted. "We're bound by contract not to divulge profit figures, but an 85:15 ratio is generally more correct. Around 85% of a film's revenue will come from theatrical and 15% will come from ancillary, excluding overseas sales," Lee explains. "So if you have a film which makes won8.5bn ($7.5m) at the box office, it will make won1.5bn ($1.3m) off ancillaries. Of course, four or five years ago, it was more like 70:30."
Holdback periods more flexible
The life of a film in Korea will start with a theatrical release, generally followed a month later by a premium VoD release which includes internet, IPTV, digital cable and satellite VoD. These services are typically priced at about $3.10 (won3,500). Two to three months after the film finishes its theatrical run, it will see a DVD release, and 60 days later it will have a second round of VoD releases at prices of around $1.60 (won1,800) and less. Terrestrial and cable channels will broadcast the film about one year after theatrical release. These windows can differ case-by-case. Holdback periods are much more flexible than four or five years ago, and except for broadcast rights, ancillary rights are not sold for flat fees but involve revenue-sharing. Distributors will handle marketing campaigns for theatrical releases, but it is the respective platform owners who usually promote the films for VoD, broadcast, etc.
Fewer movies are being shown on terrestrial channels and ratings and genres can make a difference with broadcasters looking for holiday season fare the whole family can watch together (Korea's two main extended public holidays are the Lunar New Year and the Chusok Harvest Moon Festival, which take place in winter and autumn, respectively; exact dates differ year to year according to the lunar calendar).
"We've never seen a film that bombs at the box office yet goes on to be a hit on VOD. There is a correlation between box office results and VoD"

Jay Lee, CJ Entertainment
Other ancillary windows are considered less inhibited about ratings, sex and violence. "Like home video, VoD — whether on the internet or through IPTV — is a more personal form of consumption. A viewer will more likely watch this at home alone, so it can be more provocative. Not just for sexuality but also for action, and the casualness of the viewing is where the appeal lies," notes Lee. "[But] we've never seen a film that bombs at the box office yet goes on to be a hit on VoD. There is a correlation between box-office results and VoD."
In Korea, the rapid growth of broadband left copyright protection lagging behind, sacrificed for growth momentum. But with the stagnation of ancillary markets and outcry from the industry, the government is now taking a greater interest — and some action.
Most notable so far is the government and industry-supported 'Good Downloader Campaign'. Now a year old, the initiative is headed by actors Ahn Sung-ki and Park Joong-hoon and involves a raft of star actors and filmmakers including Lee Byung-hun, Yunjin Kim, Park Chan-wook and Bong Joon-ho.
The campaigners take part in an array of activities ranging from educational public announcements, preview screenings and picking film recommendations for 'good downloaders'. The campaign's website directs users to legal download sites on GomTV, Naver, Daum, MaxMovie, Bugs! and Indie Plug. The campaign is widely used in the industry as a touchpoint, as more internet users begin to acknowledge the illegality of file-sharing.
As elsewhere in the world, 3D is a big talking point in Korea, with less potential for piracy and greater potential for profit. As yet, the hardware for home entertainment is only at the test stage, though distributors are keeping close tabs on developments.
"Avatar had such success at the box office that there was a large demand for it on DVD even though we only released it in 2D," says Lee Soojung, manager at United Entertainment Korea (UEK), which handles 20th Century Fox home entertainment locally. "Of course, the future of 3D ancillary rights will hinge mostly on the diffusion of home-viewing 3D hardware."
Korea: DIGITAL MARKET AT A GLANCE
A 2009 Strategy Analytics survey revealed South Korea was the world leader in broadband penetration, with 95% of homes connected in 2008. It credited the country's highly urbanised population and government-backed broadband policy for the high rate of penetration.
In September 2010, the Korea Communications Commission (KCC) said the number of wireless communication services subscribers totalled 50.05 million. With Statistics Korea estimating the nation's population at 48.9 million, the mobile-phone penetration rate comes to 102.4%.
A KCC official says: "Many people carry multiple mobile phones. With more and more devices now using mobile networks such as notebooks and tablet PCs, the number of subscribers is likely to keep growing."
Windows
Typical Ancillary rights by window in Korea*
1. Theatrical release
2. Video on demand (VoD)
Includes internet, IPTV, digital cable and satellite VoD.
Begins about one month after a film ends its theatrical release. Starts with premium VoD services priced at about $3.10(won3,500) on IPTV.
3. DVD
Released two to three months after the end of a film's theatrical run.
4. Second round of VoD
Begins 30-60 days after video release.
Prices are reduced to about $1.60 (won1,800).
5. Broadcast
On terrestrial and cable channels, such as Channel CGV and OCN, about one year after theatrical release.
These windows can differ on a case-by-case basis. Not all films in Korea receive a digital release.
* These windows can differ on a case-by-case basis. Not all films in Korea receive a digital release.