On the eve of the Rio International Film Festival (Sept 24-Oct 8), Elaine Guerini reports on how a group of Brazilian screenwriters are becoming some of the most sought-after writers in the world.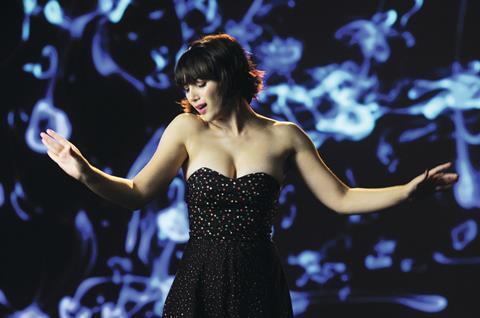 It is a busy time for Braulio Mantovani, the Oscar-nominated screenwriter of City Of God and other award-winning Brazilian films including Jose Padilha's Elite Squad.He has just delivered the screenplay for VIPs, a drama directed by Toniko Melo and produced by Fernando Meirelles' 02 Filmes as part of the company's three-year deal with Universal Pictures.
"What we admire most is Mantovani's ability to tell structurally and emotionally complex stories with a deceptive simplicity and lack of artifice"

Esther Douglas
The writer is also working on two projects which will reunite him with Padilha: Elite Squad 2, the sequel to the 2008 Berlin Golden Bear winner, and the English-language video-game adaptation Agent In Place for Lionsgate. Mantovani is at the vanguard of a group of young Brazilian screenwriters who, along with directors such as Meirelles, Padilha and Walter Salles, have been catapulted to the forefront of international cinema thanks to the global success of Meirelles' City Of God in 2004.
They include Marcos Bernstein (Central Station), Luiz Bolognesi (Birdwatchers) and Fernando Bonassi (Carandiru)."My life has not been the same since," admits Mantovani of his Oscar nomination. "If I agreed to write all the films that my agent in Los Angeles gets for me, I'd never stop working.'Other completed scripts include the English-language drama Nanny, for the UK's Fiesta Productions, about women forced to leave their children in the care of others.
"What we admire most is Mantovani's ability to tell structurally and emotionally complex stories with a deceptive simplicity and lack of artifice," says producer Esther Douglas of Fiesta."He's a genuinely brave writer; tackling difficult and sometimes controversial social and political issues without making his subjects dry or inaccessible," adds her partner Fiona Neilson.
Marcos Bernstein, meanwhile, has just finished the first draft, in English, of Eleven Minutes, an adaptation of Paulo Coelho's novel about a Brazilian prostitute. It is being produced by the US's Hollywood Gang Productions and will be directed by Palestinian film-maker Hany Abu-Assad. Mickey Rourke, Alice Braga and Vincent Cassel are attached to star.
Bernstein has also written a drama called Los Prisioneros about a Chilean rock band, which will be directed by Chile's Matias Cruz next year. He is now working on the script for a love story called Her Name Was Lola, a co-production between Germany's Summerstorm Entertainment and Brazil's Conspiracao Filmes that is set to be filmed in English by Germany's Marco Kreuzpaintner.
Luiz Bolognesi's writing credits include Marco Bechis' Birdwatchers, a Brazil-Italy collaboration which screened in competition at Venice last year, and The Ballroom, a 2007 film backed by Arte and Brazil's Gullane Filmes/Buriti Filmes. "Thanks to the contacts I made with Arte, I've now been offered to write a script for a French production," says Bolognesi.
Like Salles and Meirelles, these writers alternate between local and international projects. "Because of City Of God and Elite Squad, in Hollywood I am associated with extremely violent films. It's a perception I'd like to change," says Mantovani. At home, although similarly known for well-muscled scripts such as Bruno Barreto's Last Stop 174, Mantovani has more freedom.
VIPs is a drama about a man who pretends to be an airplane company owner, while last year's Linha De Passe for Salles was a family drama.For Fernando Bonassi, best known for Hector Babenco's 2003 Palme d'Or contender Carandiru, writers are in the limelight now - thanks to a tax break."For too long, Brazilian directors indulged themselves as auteurs and wrote their own films," Bonassi suggests.
He points out the introduction of a tax break for local production in the mid-1990s required scripts to be presented in advance and indirectly broke the tradition. "Screenwriters started being in high demand in the country," says Bonassi, whose credits include the international co-production Plastic City. "Obviously we needed to have regular work to get better."
New Brazilian films at Rio
One of the most popular strands at the Rio International Film Festival is the Premiere Brasil event. This year's highlights include a trio of directorial debuts. Cabeca A Premio, is the first film from actor-turned-director Marco Ricca, and is a drama about a farming family in rural Brazil; Natimorto is by Paulo Machline, an Oscar-nominated short film director and tells the story of a frustrated musical agent who falls in love with a singer; and Paulo Halm's Historias De Amor Duram Apenas 90 Minutos depicts a generation of young people who refuse to settle down and live as their parents did. Also prompting interest ahead of the festival is Sonhos Roubados, the fifth film from Sandra Werneck, best-known internationally for Possible Loves. Sonhos Roubados is a fictional version of her documentary Teen Mothers, about teenage pregnancy.