PRODUCER: Despite being in the early stages of his career, Rob Watson is already an exceptionally busy man.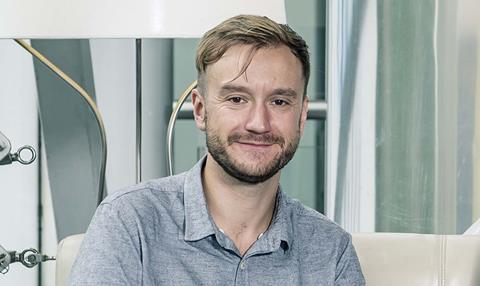 Click here for more Stars of Tomorrow
Having teamed up with Christopher Granier-Deferre's production outfit Poisson Rouge Pictures - which offers production services for foreign films shooting in the UK - Watson has found himself working on titles such as Personal Shopper, A Bigger Splash and, most recently, Michael Haneke's Happy End.
Watson acknowledges the "very practical, hands-on" nature of that work is having a big influence on his own projects.
Graduating from university, he produced Benjamin Bee's short A Plastic Toy Dinosaur, which was nominated for two awards at Bristol's Encounters Film Festival.
After a brief career hiatus, Watson won a place at the National Film and Television School where he teamed up with director Robert McKillop and actor Richard Madden (both former Screen Stars of Tomorrow) on short Strays, and with director Dan Sully on The Ellington Kid, which was picked up by Vice, racking up more than a million views on its YouTube channel.
His first feature was the BFI-backed Gone Too Far, which starred Malachi Kirby and Adelayo Adedayo (both former Screen Stars of Tomorrow).
Watson is now developing his next feature projects, including Seaholme, about bullied teenagers who find a mysterious creature on a beach.
To be directed by 2013 Star of Tomorrow Rob Savage, the film, which is being produced with Salon Pictures, was selected for the 2016 edition of low-budget film initiative iFeatures.
He is also developing 1970s-set horror movie The Power, which will have a predominantly female cast and has backing from Creative England and BFI NET.WORK.
Watson was also the recipient of a BFI Vision Award in 2016, a financial grant to support emerging film producers.
Contact Rob Watson robwatson88@gmail.com