The Hollywood legend took to online form Reddit on Thursday as a new trailer dropped for his latest directorial outing and admitted he could see a president portray him if there were ever a biopic of his life.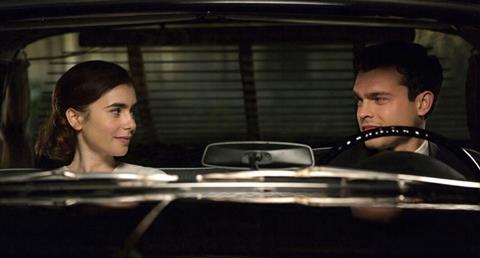 "Ronald Reagan. Or maybe Barack Obama," said Beatty during a Reddit AMA (ask me anything) session in support of his new film for Regency Enterprises and 20th Century Fox
"I might add that Ronald Reagan, who was a friend of mine, once said to me (not joking) that he did not know how anyone could be President now without being an actor."
The director and iconic star of such modern classics as Bonnie And Clyde and McCabe & Mrs Miller dismissed rumours that he was working on a Pokemon film (a succinct 'No') before he cleared up another urban myth.
"How sick and tired are you of people asking if Ned Beatty is your brother?" asked one questioner. "Have you two met?"

"I actually can't remember someone ever asking me that question," said Beatty. "Ned Beatty and I don't know each other very well but I admire his work."
Matters turned to Robert Altman, who directed Beatty in McCabe & Mrs Miller. Beatty described the late director as "a lot of fun" to work with, adding, "He was brilliantly flexible and improvisational."
Asked which of his films he wished more people watched he replied, "People might find Bulworth more interesting now than when it was released."

Beatty directed and starred in the 1998 satire about a disarmingly honest politician. Yet while one questioner attempted to draw a parallel with presidential candidate Donald Trump, Beatty disagreed.
"What Jay Bulworth is saying is very, very different from that which Mr. Trump is saying."
He can see a Dick Tracy reboot and has this memory of the much maligned Ishtar: "Standing holding two camels on a street in Marrakesh with Dustin Hoffman staring at one another."
As to what he does in between films, this prompted the longest reply.
"I have been experiencing fatherhood with the 5 [sic] most fascinating people on earth, Annette and my four kids whom I like to refer to as '4 small Eastern European countries, all democracies but with chiefs of state firmly ensconced.' And each one more interesting than any 5 movies.
Rules Don't Apply opens in the US on November 23 and centres on an ingénue actress played by Lily Collins who arrives in Hollywood under contract to Howard Hughes (Beatty) and embarks upon a forbidden love affair.
"I feel Lily Collins has an unlimited potential in movies," Beatty told Reddit. "She makes brave choices, it's hard to take your eyes off of her on screen and her chemistry with Alden Ehrenreich was both hilarious and moving."