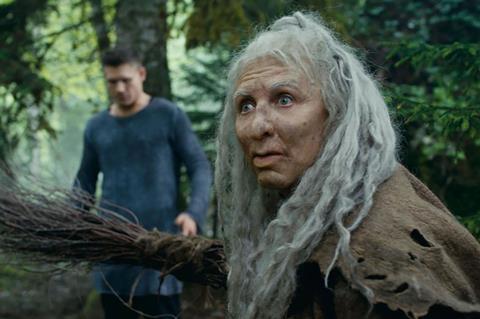 The 2017 Russian box office presented a familiar picture. Franchise movies, animated films and superhero yarns again completely dominated.
Also true to type, Russian audience tastes did not always completely correspond with those of cinemagoers in other major territories. For example, Pirates Of The Caribbean: Dead Men Tell No Tales was the lowest-grossing film in the series in the US and was considered to have underperformed in several markets — and yet was still, by a considerable distance, the most popular movie of the year in Russia.
Meanwhile, Wonder Woman did not do especially well (landing in 35th place) while films excoriated elsewhere like The Mummy, Valerian And The City Of A Thousand Planets and King Arthur: Legend Of The Sword were solid hits, landing respectively at numbers 11, 19 and 22.
Local films had mixed fortunes. By a distance, the most popular was The Last Warrior (aka The Last Knight), a fantasy comedy drawing heavily on local folklore and made through Disney (which resumed local-language production after a seven-year hiatus). Released in October, the film overtook Fyodor Bondarchuk's Stalingrad to become the biggest-grossing Russian movie in history, with $29.7m. It landed second in the box office overall, ahead of third-placed The Fate Of The Furious. Bondarchuk's own latest film, sci-fi thriller Attraction, released early in the year through Sony, was also a solid hit, grossing more than $18m and making it into the top 10.
One Russian title that did not perform to its producers' expectations was Alexei Uchitel's Matilda, a lavish melodrama about the love affair between the future Tsar Nicholas II and a ballerina. The film was considered highly controversial, both for its sex scenes and for its characterisation of Nicholas as bumbling and indecisive. The protests around it clearly did not help the box office.
Overall, revenues continue to rise in the territory. For the year to the end of November, box office was up 9.5% on the equivalent period of 2016, with admissions up 9.8% — following similar rises last year.
This is a polarised market and the independent distributors are not having an easy time. During the summer of 2017, they reacted with dismay to proposals from Russia's Ministry of Culture that they should pay an $80,000 (rub5m) levy for release certificates. Every non-Russian film showing in cinemas would be subject to this levy.
The US distributors were likewise unhappy about commission being charged by some operators for online ticket sales. In the autumn, this led Universal to scrap plans to screen Tom Cruise film American Made in chains that levied this commission.
Top 25 films in Russia