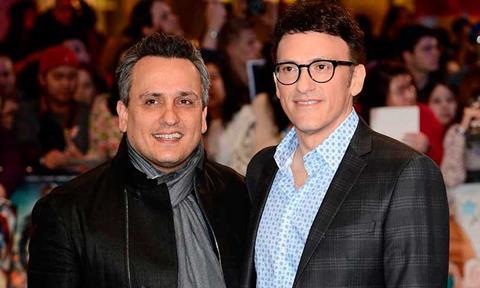 The Russo brothers' AGBO is to finance and handle international sales on Relic, a horror drama with Emily Mortimer set to start shooting in Victoria, Australia next week.
Natalie Erika James, who won the Australian Writers Guild's Awgie Award for her 2017 short Creswick, makes her feature debut on Relic, about three generations of women who are haunted by a manifestation of aged dementia that takes over their family home.
James and Christian White wrote the script and Robyn Nevin and Bella Heathcote are co-starring.
The feature is being produced by Anna McLeish and Sarah Shaw of Melbourne's Carver Films and Jake Gyllenhaal and Riva Marker of New York-based Nine Stories.
Anthony Russo, Joe Russo and Mike Larocca are executive producers and AGBO is financing with Screen Australia and Film Victoria. Australian distribution will be handled by Umbrella Entertainment.
The Russo brothers, best known as directors of Avengers: Infinity War and Captain America: The Winter Soldier, recently signed on to make an international event series for Amazon.
Commenting on Relic, McLeish and Shaw said: "The kind of team we've assembled around Natalie for her first feature - talent, production and financing - includes some of the most exciting [names] in film in both Australia and the US. [It] is a testament to her vision for Relic and the script she and co-writer Christian White have delivered. We're stoked to be seeing it come to life."
Nine Stories' Gyllenhaal and Marker added: "We are excited to partner with Carver and AGBO. We were so impressed by Natalie's short film and the level of suspense and horror she was able to capture. We're thrilled for her to have a bigger canvas in Relic and to work with this stellar group of actors."