ACTOR: Sam Keeley got his break at an open casting call in his home town of Tullamore, County Offaly in southern Ireland, a town not exactly known as being a hub for movie stars.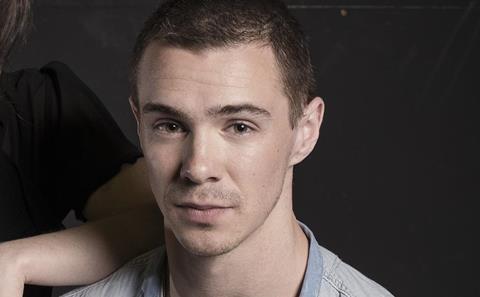 That is the status Keeley is aiming for, however, and with the lead role in Monsters: The Dark Continent (directed and written by former Stars of Tomorrow Tom Green and Jay Basu) out in September, he may well succeed.
He will follow that up with Ron Howard's Heart Of The Sea, the true story behind Moby Dick, for which he shed a great deal of weight to play a starving sailor.
"I take physicality seriously; I like to change as much as I can within the limitations of time and scheduling," he says.
Keeley has had some offers since Heart Of The Sea wrapped earlier this year, but he is taking a measured approach. It is a good time for the 23-year-old actor, who wanted to drop out of school and be a rock musician until his careers guidance officer persuaded him to take a look at acting.
Keeley saw an ad in the local newspaper for Rebecca Daly's art feature The Other Side Of Sleep, auditioned, got the role, resigned his video-store day job, and ultimately went to Cannes.
"That might have been a bit premature," he laughs now, but he managed to parlay that into a small role in Misfits, directed by Tom Green, which ultimately led back to Monsters: The Dark Continent.
Inbetween was a memorable part in Lenny Abrahamson's feature What Richard Did, opposite Transformers: Age Of Extinction star-to-be Jack Reynor.
Still based in Dublin ("I'm pretty happy there and we're making it work"), Keeley has an affable but extremely serious approach to his work.
"My experience has been practical; I've digested the books and come up with my own method," he says, "and I'm learning all the time.
"There's some good work I'm involved with out there at the moment, and I'm waiting to hear back from, so I'm excited about the future."
Contact Kate Buckley, 42 kate@42mp.com