Don't Breathe and Blood Father to close genre fest; world premiere of the late Pascal Chaumeil's last film; Brandon Cronenberg project in works-in-progress strand; genre VR panel set.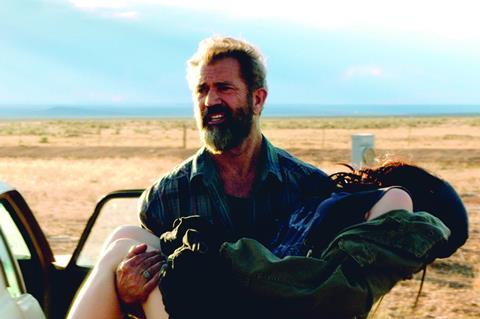 The Fantasia International Film Festival's (July 14 - August 3) 20th edition will close with Fede Alvarez's Don't Breathe and Jean-Francois Richet's Blood Father, starring Mel Gibson.
In Don't Breathe, three friends break into the house of a wealthy blind man with unexpected consequences.
The film is produced by Sam Raimi and Rob Tapert, along with Alvarez. Sony Pictures will release in North America in late August, 2016.
Jean-Francois Richet's Blood Father will make its North American premiere as part of the festival's closing night events and as the official closing film of the Action! Section.
The thriller, which first premiered at Cannes in May, stars Mel Gibson as an ex-con who reunites with his estranged 16-year old daughter to protect her from drug dealers who are trying to kill her.
Also among cast are Erin Moriarty, Elisabeth Röhm, William H. Macy, Diego Luna, Dale Dickey, Thomas Mann, and Michael Parks.
World premieres added to the lineup include Keishi Otomo's (Rurouni Kenshin trilogy) sci-fi thriller The Top Secret: Murder In Mind and the late Pascal Chaumeil's French-language black-comedy Odd Job, starring Romain Duris.
Meanwhile actor Christopher Lloyd will present the Canadian premiere of Billy O' Brien's I Am Not A Serial Killer and Yeon Sang-ho's Cannes entry Train To Busan will get a first North American screening.
Kim Tae-gon's dramedy Familyhood will have an international premiere as will Kiyotaka Taguchi's Ultraman X: The Movie, the latest film from Tsuburaya Productions.
Projects added to the Frontières@Fantasia 2016 works in progress strand include Antiviral director Brandon Cronenberg's Lucid, written by Philip Tarl Denson and produced by Raquelle David.
The Frontières International Co-Production Market will also host a panel discussion with Ubisoft and SpectreVision about their collaboration on a genre-based virtual reality experience.