Names include actors, directors and producers.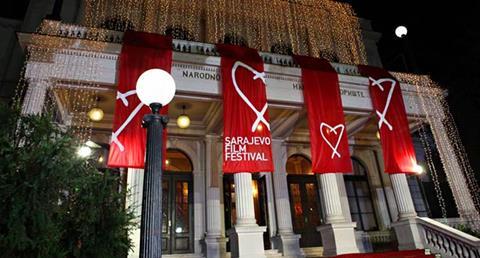 The 2015 Talents Sarajevo has unveiled the 71 rising actors, directors, DoPs, film critics, producers and screenwriters from Southeast Europe and Southern Caucasus that will attend a week of masterclasses, panel discussions, networking and training opportunities.
The Sarajevo Film Festival's training platform for emerging talent was founded in 2007 in collaboration with the Berlinale Talents program.
It has become a regional hub where aspiring film professionals train, meet and exchange ideas, and the number of people interested in participating in the six-day programme has been growing.
This year, a record number of 320 applications were made for participation in Talents Sarajevo. Film directors formed the majority among the applicants with 164 applications.
Pack&Pitch
The interest is also growing for participation in the Pack&Pitch segment of the program, with 55 applications received this year compared to 19 in 2014.
This segment of the programme is dedicated to film directors and producers and offers them a chance to learn - under professional mentoring - how to analyze and pitch their projects before selection juries, their colleagues and other film professionals.
In addition to Pack&Pitch, a new training programme named Film Stage Studio has drawn scriptwriters and directors seeking to improve their dialogue development skills through a process in which participants from all disciplines represented in Talents Sarajevo take part.
Over the past three years, the most applications for Talents Sarajevo were received from Romania, Turkey, Serbia, Croatia and Greece.
The average age of the Talents Sarajevo participants over the past three years has been 28 and 29.
Talents Sarajevo 2015
Actors
Tristan Halilaj, Albania
Edin Avdagić, Bosnia & Herzegovina
Elma Juković, Bosnia & Herzegovina
Amanda Prenkaj, Croatia
Doris Pinčić, Croatia
Ivan Pašalić, Croatia
Kruno Bakota, Croatia
Tina Orlandini, Croatia
Konstantinos Nikoulis, Greece
Deniz Abdula, Macedonia
Ivana Pavlikovikj, Macedonia
Iulia Ciochina, Romania
Sorin Dobrin, Romania
Jovana Stojiljković, Serbia
Milica Stefanović, Serbia
Slaven Došlo, Serbia
Nazli Bulum, Turkey
Selale Gonca, Turkey
Directors
Florenc Papas, Albania
Lilit Movsisyan, Armenia
Alen Šimić, Bosnia & Herzegovina
Sandin Puce, Bosnia & Herzegovina
Deyan Bararev, Bulgaria
Karla Lulić, Croatia
Konstatnine Kalandadze, Georgia
Shorena Tevzadze, Georgia
Dimitris Argyriou, Greece
Spiros Charalambous, Greece
Stratis Chatzielenoudas, Greece
Dorottya Zurbo, Hungary
Yvonne Kerekgyarto, Hungary
Edina Csullog, Hungary
Lidija Mojsovska, Macedonia
Tamara Kotevska, Macedonia
Ivan Bakrac, Montenegro
Anda - Luana Puscas, Romania
Raul Sebastian Mihailescu, Romania
Milica Filipovski, Serbia
Ismet Kurtulus, Turkey
Nehir Tuna, Turkey
Producers
Aleksandra Bilic, Bosnia & Herzegovina
Angel Ivanov, Bulgaria
Ana Rajić, Croatia
Tomislav Ivković, Croatia
István Mráz, Hungary
Goce Kralevski, Macedonia
Marija Dimitrova, Macedonia
Raluca Mănescu, Romania
Aleksandra Lazarovski, Serbia
Kristina Markovic, Serbia
Barbara Daljavec, Slovenia
Bilge Elif Turhan, Turkey
Ugur Sahin, Turkey
Screenwriters
Galina D. Georgieva, Bulgaria
Lidija Špegar, Croatia
Asimina Proedrou, Greece
Glykeria Patramani, Greece
Csilla Bayer, Hungary
Ana-Maria Gheorghe, Romania
Ionut-Razvan Barbu, Romania
Razvan Mihai Badea, Romania
Film Critics
Gergana Doncheva, Bulgaria
Arber Selmani, Kosovo
Andra Petrescu, Romania
Ana Šturm, Slovenia
Orhan Emre Caglayan, Turkey
Cinematographers
Claudia Kovács, Hungary
Naum Doksevski, Macedonia
Anna-Maria Draghici, Romania
Simona Susnea, Romania
Lev Predan Kowarski, Slovenia
Pack & Pitch Projects
Haunted by City Lights, Stratis Chatzielenoudas, Greece
Firekeepers, Edina Csullog, Hungary
Sister, Marija Dimitrova (producer), Macedonia
SOL (Messenger), Anda - Luana Puscas, Romania
Fluffy, Milica Filipovski, Serbia
The Last Schnitzel, Ismet Kurtulus, Turkey
Film Stage Studio Scenes
Konstatnine Kalandadze, Georgia, Director
Lidija Mojsovska, Macedonia, Director
Nehir Tuna, Turkey, Director