Director: Jane Campion (US)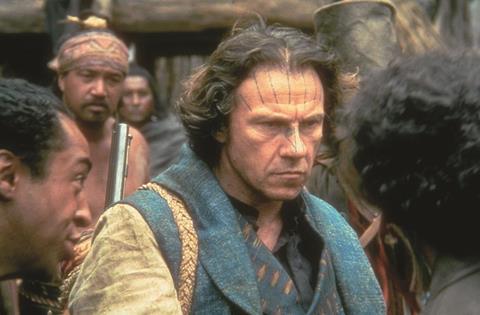 When The Piano writer-director Jane Campion won the Palme d'Or at Cannes in 1993 (shared with Chen Kaige), she made history as the first female film-maker to do so — and, at the time of writing, remains the only woman ever to be so honoured.
It's fitting, then, that New Zealand-born Campion conceived The Piano as a feminist epic and, by the time of its production, was already making a name for herself as an astute commentator on gender politics.
Shorts such as A Girl's Own Story (1984), debut feature Sweetie (1989) and the multiple award-winning An Angel At My Table (1990) all featured female protagonists struggling to make themselves heard, and marked Campion as an authentic female voice in contrast to the machismo-driven action fare dominating the box office.
Set in the 1850s, The Piano tells the story of a mute woman, Ava (Holly Hunter), who along with her young daughter Flora (Anna Paquin), is sent to New Zealand for an arranged marriage. Once there, she meets forester Baines (Harvey Keitel), who buys Ava's beloved piano so he can barter it back to her, key by key, in return for increasingly intimate favours.
This bold narrative, which relies heavily on dialogue-free expression and deals with themes of female exploitation, is exquisitely handled by Campion and, through its masterful screenplay, sublime performances and evocative piano score by Michael Nyman, reveals itself as a haunting and tender love story.
After making its North American premiere at Hawaii International Film Festival, The Piano was released in the US by Miramax on October 1993 and achieved domestic box-office receipts of more than $40m (against a reported budget of $7m).
It also went on to win three Oscars and was nominated for five more, including best picture and best director. To date, Campion remains one of just four women to have been nominated for the latter, alongside Lina Wertmüller (Seven Beauties, 1976), Sofia Coppola (Lost In Translation, 2003) and Kathryn Bigelow (The Hurt Locker, 2009).
It also garnered multiple awards elsewhere, including three Baftas, Camerimage's Golden Frog for cinematographer Stuart Dryburgh, and Cannes' best actress prize for Hunter.
With The Piano, Campion proved the financial and creative worth of female film-makers was more than equal to their male counterparts, and that intelligent, female-centric narratives could strike a resounding chord with audiences.
That the industry continues to be slow on the uptake does nothing to diminish the film's impact and, while Campion has gone on to make a raft of celebrated works including In The Cut (2003), Bright Star (2009) and TV's lauded Top Of The Lake (2013), The Piano remains a trump card in the debate for gender equality.
Indeed, the film's importance in this regard was eloquently expressed by Canadian film-maker Xavier Dolan, when accepting his Jury Prize for Mommy at the 2014 Cannes Film Festival (Campion was jury head). "The Piano made me want to write roles for women," Dolan said. "Beautiful women with soul, will and strength."