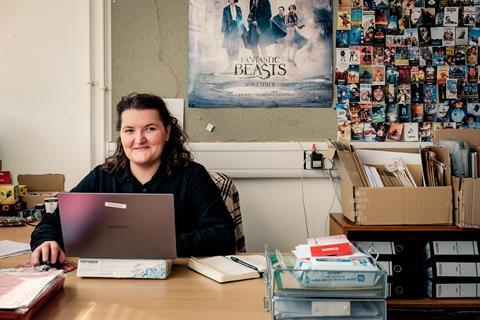 ScreenSkills' training programmes provide sustained professional support to help achieve career goals.
The Stars of Tomorrow series shines a spotlight on the off-screen talent as well as the actors who make the UK such an amazing place to make great film and television. And ScreenSkills, the industry-led skills body for the UK's screen industries, is a proud partner, with the initiative providing an opportunity to highlight the skills and training that supports a diversity of talent and crew to get into the sector and progress within it.
"All the stars were new entrants once, and many of them continue to turn to ScreenSkills to support their careers as they progress," says Gareth Ellis-Unwin, ScreenSkills' head of film and animation. "We congratulate every one of this year's Stars of Tomorrow for the grit, determination, hard work and flair that has won them the recognition of their peers and a place in this prestigious list. But we would like to also take this opportunity to remind everyone in the industry that we can all help create the conditions for talent to emerge and thrive."
ScreenSkills offers a range of initiatives, whether job-specific training in the production office, a craft or technical department or post-production, or so-called soft skills such as leadership and management. Some programmes take a matter of hours, others provide support for a year or even more. This work is funded by voluntary industry contributions into the ScreenSkills skills funds from productions of all scale and budget — from The Batman, Wonka, Cruella and Downton Abbey: A New Era to Everybody's Talking About Jamie, After Love and Men — alongside National Lottery funds awarded by the BFI to deliver the Future Film Skills strategy, now in its final year.
It starts early, with careers outreach and resources to demystify the sector including a Find Your Future campaign seen by an audience of 19 million in cinemas and broadcast video-on-demand. The ScreenSkills Select endorsement programme signposts industry-relevant college and university courses. ScreenSkills' new-entrant programmes include Trainee Finder, which places trainees on productions in areas of skills shortage, while support continues throughout a career with upskilling, newer technology such as virtual production, help in returning to work after a career break, and training to professionalise the industry and make it a better place to work — such as inclusive recruitment and tackling bullying and harassment. Recent courses span location managers, Nuke compositing, data-driven marketing, production accountancy and supervising art director.
Practical experience
Placements are a critical element. Birchanger Green, the Yorkshire-based debut film of 2018 Star of Tomorrow Moin Hussain, included Trainee Finder placements across production, sound, camera and art departments. Producer Michelle Stein "highly recommends" the programme. "During their experiences on the set, they were able to gain valuable first-hand knowledge within their chosen departments as well as essential support from the team supervisors," she says. "Trainees are a vital part of any production and a much-needed resource for the industry."
Placements are also a feature of the current skills transfer programme for people experienced in working with Black hair and make-up for people of colour, which was backed by figures including producer Barbara Broccoli. "We have a great need of diversity behind the camera as well as on-screen, and this programme is a really exciting and practical way of finding talented new hair and make-up artists to support our actors of colour," says Broccoli. The production boom has put a particular pressure on mid- to senior-level roles and that is being addressed with programmes including Film Forward, a career progression programme for experienced Black, Asian and minority ethnic crew.
Lyndsay Duthie, CEO of the Production Guild, who sits on the ScreenSkills Film Skills Council, believes this work is "vital" to the success of UK screen. "As production continues to boom and our world-class production talent is in demand, ensuring the skills are there to service this through innovative ways is key," she says.
Nadine Marsh-Edwards of Green­acre Films, producer of Been So Long, observes industry is now addressing diversity and inclusion, and also that ScreenSkills has been taking action on the issue for a long time. She recommends the unconscious bias training — "I've told many people to do it because what you discover about your own attitudes and unconscious bias is quite revealing" — but also a range of support including Covid training, which supported the safe return to production during the pandemic. She also worked with ScreenSkills on training for script editors of colour. "They all learnt a lot and have now got jobs in the industry, which was the whole aim," she says.
"As producers or execs or heads of departments, we focus so much on above-the-line or the 'sexy' departments, but you can't do anything unless you have somewhere to park," she adds. "A lot of those things that prop up a production have been woefully neglected in the past and we need them. It's where ScreenSkills plays a really important role."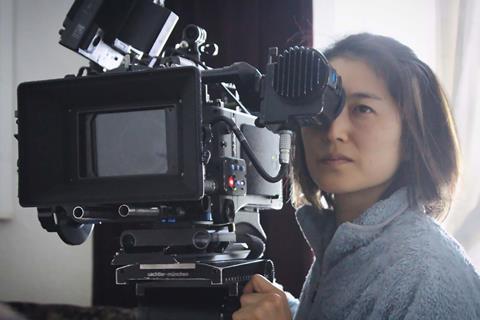 Anita Overland, producer of films including Steve McQueen's new project Blitz, chairs the ScreenSkills Film Skills Council (FSC) and knows from first-hand experience the challenge of finding crew. That is why she urges her industry colleagues to help build a bigger and better-skilled labour pool by contributing to the Film Skills Fund. "With your support, we can develop a stronger, more diverse and better equipped workforce by investing in the long-term sustainability of UK filmmaking," Overland says. "I know as much as anyone how difficult it is to find the money from the budget to contribute to the FSF. But if we invest now, we can avoid the costly implications of crew shortages and skills gaps. We owe it to the next generation of filmmakers to ensure they have the development opportunities they need to thrive."
International filmmakers have been quick to spot what ScreenSkills is doing. In the Netherlands, producer Joost de Vries has followed how the UK delivers skills and training for some time, as he and film critic Dana Linssen have been setting up their own organisation to improve talent and skills training in the Dutch audiovisual sector. "From day one, we have been greatly inspired by the programmes of ScreenSkills," de Vries says. "The information is accessible to the widest range of working and future film professionals. That's what we need to be doing — making our industries accessible for everyone."
Yet there are still filmmakers to be brought on board. Ellis-Unwin, who in addition to his ScreenSkills role is the Oscar and Bafta-winning producer of The King's Speech, says: "I'm incredibly proud as a UK film producer that we are the destination of choice for so many inward-­investment films, and that we have such a strong indigenous talent pool." But even with record $1.7m (£1.4m) contributions to the Film Skills Fund last year, there is a "massive gulf" between that and UK film production spend of $1.88bn (£1.55bn).
"Some productions do not currently contribute at all, yet expect a fully formed, inclusive, professional workforce to be there when needed," says Ellis-Unwin. "More productions are paying in, but even the money is only part of the solution. We need to give more training and stepping-up opportunities while in production to address current skills shortages.
"In the coming years, we all need to create these opportunities. It will take a huge collegiate effort if we are going to get serious about workforce development in the screen industries."

ScreenSkills is the industry-led skills body for the UK's screen industries – film, animation, VFX and immersive technology, games and television including unscripted, children's and high-end.