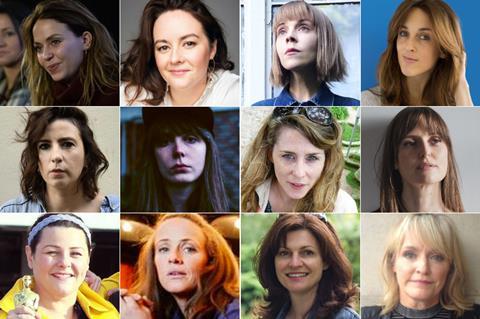 A new generation of female Irish writing and directing talent is garnering attention for the smart, vivid stories they are telling for film and television audiences around the world
They include Nathalie Biancheri, whose second feature Wolf premiered at Toronto 2021, Kathryn Ferguson, who is going to Sundance 2022 with her Sinead O'Connor documentary Nothing Compares, and Kate Dolan's upcoming genre title You Are Not My Mother, a hot prospect on the sales slate of Bankside Films.
Rachel Carey's Deadly Cuts, a comedy about a working-class Dublin hair salon, debuted at the Dublin International Film Festival (DIFF) in 2021 and went on to gross more than €220,000 in its home territory.
They stand on the shoulders of an established and critically acclaimed group of women working regularly and in Ireland and around the the world led by Aisling Walsh (Maud), Nora Twomey (The Breadwinner), Neasa Hardiman (Sea Fever, Jessica Jones), Mary McGuckian (A Girl From Mogadishu), Dearbhla Walsh (Fargo, The Handmaid's Tale), Emer Reynolds The Farthest), Carmel Winters (Float Like A Butterfly) and Rebecca Daly (Good Favour)
Success like this does not happen by chance. National agency Screen Ireland is striving to lessen the gender gap in the industry and, since 2015 when it was known as the Irish Film Board, has put in place several female-focused development and production funding initiatives.
"We've been working hard on investing in new talent and looking for 50:50 female to male ratio," says Lesley McKimm, one of three project managers for film at Screen Ireland, along with Celine Haddad and Dearbhla Regan. (Since January 2022, Niamh Fagan has also joined the team.)
Screen Ireland's POV scheme backs projects in development budgeted up to €400,000 by female writers and directors. The intervention provides financial support and a mentorship phase. Titles supported so far include Dolan's You are Not My Mother, Antonia Campbell-Hughes' It Is In Us All, and Ailbhe Keogan's script Sunlight, directed by Claire Dix.
In 2020, 34% of all projects funded by Screen Ireland had female directors attached, and 47% were written by women. It is a big leap from the 10% (directors) and 27% (writers) levels posted in 2015. In 2020, 68% of all funded projects were led by female producers.
"We're getting there," says McKimm.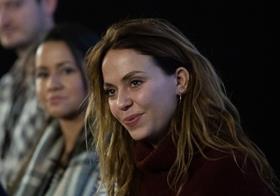 Nathalie Biancheri, writer-director, Wolf
Wolf is the second feature of writer and director Biancheri following Nocturnal. The high-concept thriller stars George Mackay and Lily-Rose Depp and tells the tale of a boy who believes he is a wolf trapped in a human body. Wolf is produced by Feline Films and Mammoth Films with Poland's Lava Films. The film premiered at the Toronto International Film Festival in 2021. Focus Features will release in the US, with Universal Pictures International handling the rest of the world.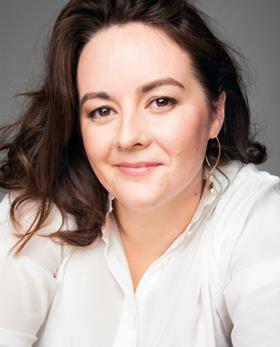 Cathy Brady, writer/director Wildfire
Wildfire, the feature debut from Northern Ireland's Brady, premiered at Toronto in 2020. Brady went on to win the £50,000 IWC Schaffhausen filmmaker bursary award, in association with the BFI, for the film at the London Film Festival the same year. The film is the story of two sisters who grew up on the border between the Republic of Ireland and Northern Ireland and stars the late Nika McGuigan with Nora-Jane Noone. Wildfire is produced by Tempesta Films, Cowboy Films and Samson Films and was released by Modern Films in the UK and Ireland in September 2021.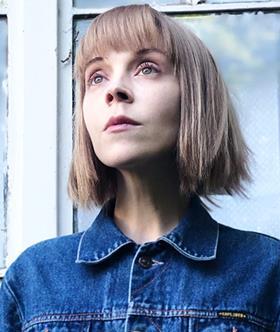 Antonia Campbell-Hughes, writer-director, It Is In Us All
Northern Ireland-born actor and filmmaker Campbell-Hughes makes her debut behind the camera with It Is In Us All, starring Cosmo Jarvis and newcomer Rhys Mannion. The film shot in 2020 and is produced by Dublin's Savage Productions and Pale Rebel Productions with support from Screen Ireland's POV scheme. It details the story of a Londoner who returns to his ancestral homeland of Donegal and is drawn in by a teenage boy who almost kills him in a car crash and is in post-production.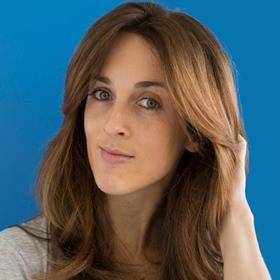 Rachel Carey, writer/ director, Deadly Cuts
Carey's feature debut is the roustabout comedy Deadly Cuts that premiered at the Dublin International Film Festival in 2021. The film is set in a hair salon where the stylists become accidental vigilantes and community heroes. Angeline Ball, Ericka Roe, Lauren Larkin, Shauna Higgins and Victoria Smurfit star. Produced by Dublin-based O'Sullivan Productions, Deadly Cuts secured funding from Screen Ireland, the Broadcasting Authority of Ireland (BAI) and Virgin Media. Deadly Cuts was released by Wildcard Distribution in Ireland last year.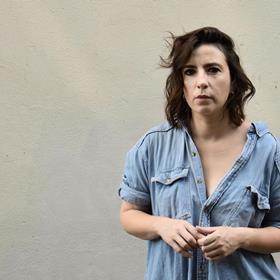 Karen Cogan, writer, Holding
Cogan is a writer and performer from Cork and the co-creator, co-lead writer and executive producer on Holding, a four-part adaptation of Graham Norton's novel of the same name for UK broadcaster ITV, starring Siobhan McSweeney, Brenda Fricker and Conleth Hill. Cogan's script Fled topped the 2019 Brit List, with 20 nominations from broadcasters and producers and was one of the Bafta Rocliffe TV drama 2019 winners. The project is now in development with ITV Studios creative director, drama Dominic Treadwell Collins and Cogan is busy at work on several further projects.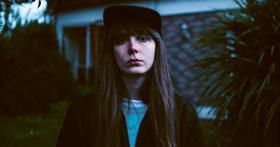 Kate Dolan, writer/director, You Are Not My Mother
Dolan makes her feature debut with the folk horror film You Are Not My Mother, funded through Screen Ireland's POV scheme and produced by Fantastic Films. The film is inspired by the ancient mythology of the changeling, a creature that takes on human form. Newcomers Hazel Doupe, Carolyn Bracken and Jordanne Jones star. The film took a Midnight Madness slot at the Toronto film festival in 2021 with Magnet Releasing, the genre arm of Magnolia Pictures, ready to introduce the film to North American audiences in 2022.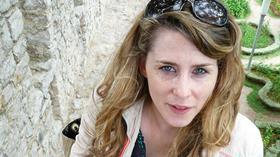 Claire Dix, director, Sunlight
Experienced documentary and short filmmaker Dix is gearing up to shoot her fiction feature debut Sunlight iin 2022. She is developing the comedy with writer Ailbhe Keogan and producer Roisín Geraghty at Blinder Films. Sunlight is about a recovering addict caring for his terminally- ill sponsor and is backed by Screen Ireland's POV scheme. Ericka Roe, who also stars in Deadly Cuts, leads the project opposite Barry Ward, best known for Dating Amber. Dix previously worked with Blinder on the multiple award-winning short Take Me Swimming.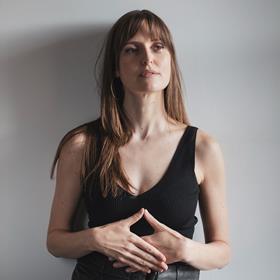 Clare Dunne, writer/actor, Herself
Herself marked actor Dunne's first outing as a screenwriter. Directed by Phyllida Lloyd, the film premiered at Sundance 2020 and writer and star Dunne picked up the Discovery award at the Dublin International Film Festival two months later. Herself, co-written with Malcolm Campbell, is about a woman trying to make a life for herself and her children while estranged from their father. It is a co-production between Element Pictures and Sharon Horgan's Merman. Picturehouse Entertainment released the film in the UK In 2021.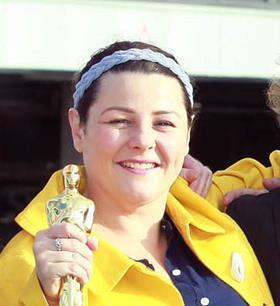 Oorlagh George, writer/director, Stranger With A Camera
George won an Oscar for producing the short film The Shore, directed by her father Terry George in 2020. She has gone on to shoot her directorial debut Stranger With A Camera in Northern Ireland. The drama stars Ellie Bamber, with Owen McDonnell, Michael Shea and Brian Milligan. George is also producing with US outfit Resonance Content, Canada's Nickname Pictures and Ireland's Cowtown Pictures. Ireland's Swords Street Films has co-produced the project developed through the Sundance Institute's screenwriting and directing labs.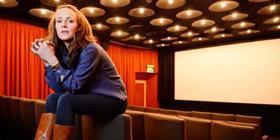 Ailbhe Keogan, writer, Sidelined
Keogan started her writing career with a novel called 'Molly & the Cyclops' before moving into screenwriting and her first feature film script Run & Jump, directed by Steph Green, premiered at the Tribeca Film Festival in 2012. She has written the script for Emer Reynolds' Joyride, starring Olivia Colman, now in post-production and Claire Dix's upcoming Sunlight, both supported by Screen Ireland's POV initiative. Keogan also wrote Dix's award-winning short film Take Me Swimming. Most recently Keogan ws a writer on Apple TV's Emerald, a dark comedy series created by Sharon Horgan.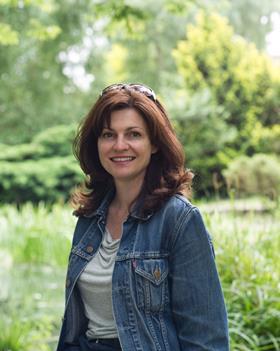 Morna Regan, writer/actor, Hidden Assets
Actor Regan, a familiar face from feature Disco Pigs, has moved into scriptwriting with three episodes of the six-part crime drama Hidden Assets for Irish broadcaster RTÉ and US streamer Acorn TV. The brainchild of Kin creator and writer Peter McKenna, Hidden Assets is produced by Ireland's Saffron Moon alongside Belgium's Potemkino and Canada's Facet 4. The series details the story of a wealthy Irish family, a diamond stash in Ireland and a spate of bombings in Belgium. The action moves between a small town in County Clare and Antwerp, the diamond capital of the world.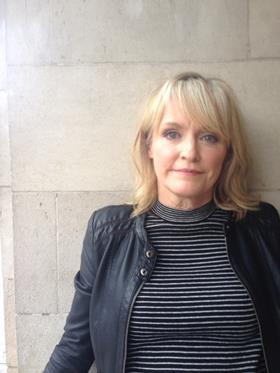 Emer Reynolds, director, Joyride
Reynolds is a Grierson-nominated and Emmy-award winning feature documentary director and multi award-winning film editor based in Dublin. Her fiction feature debut Joyride, stars Oscar-winning Olivia Colman with newcomer Charlie Reid. The script was written by Ailbhe Keogan and developed in partnership with Screen Ireland. It is produced by Dublin-based Subotica and will be ready in 2022 having shot in Kerry in 2021. The film details the story of two unlikely tearaways and their growing relationship. UK and Ireland rights have been picked up by Vertigo Films with Embankment handling international sales
Cathy Brady headshot courtesy of the BFI; all others courtesy of Screen Ireland.