Screen International has revealed its Stars of Tomorrow 2016, spotlighting the hottest up-and-coming actors and filmmakers.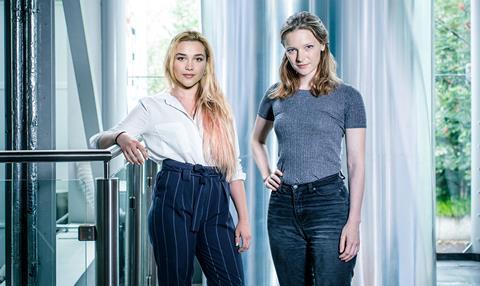 Now in its 13th edition, the annual showcase highlights up-and-coming actors, writers, directors and producers who will be making waves in the years to come.
Scroll down for the full list
The list of past Stars of Tomorrow includes Oscar-winning The Theory Of Everything actor Eddie Redmayne (2005), Sherlock star Benedict Cumberbatch (2004), Twilight actor Robert Pattinson (2005), Selma actor David Oyelowo (2005), Hacksaw Ridge star Andrew Garfield (2007), Rogue One: A Star Wars Story actor Felicity Jones (2007), Slow West director John Maclean (2011) and Star Wars: The Force Awakens star John Boyega (2011).
Stars of Tomorrow editor Fionnuala Halligan curates the line-up after considering hundreds of candidates and consulting with industry experts including casting agents, talent agents, managers, producers and directors. This year for the first time, the initiative was open to general submissions.
2016 marked the second year of a partnership with the BFI London Film Festival (Oct 5-16), which will see the Stars present as part of its programme of events.
Halligan said: "This is the first year we opened Stars of Tomorrow up to general submissions and the result was overwhelming, making it a more difficult selection than ever. The choice was made in June, and already the talents are beginning to pop. If the actors aren't household names by next year, they'll be well on their way – like 2015's cover star Joe Alwyn, whose film Billy Lynn's Long Halftime Walk is just about to open. I look forward to watching them as they rise. For the writers, directors and producers, the road to making your first feature in the UK is a long and difficult one – they're a tenacious bunch and I know that they will accomplish this."
Matt Mueller, editor of Screen International, added: "Congratulations to this year's Stars of Tomorrow. Once again, this is an outstanding group of young actors, directors, writers and producers from the UK & Ireland. This year's Stars are testament to the vibrancy that exists in our film industry, and we will be rooting for all of them as they forge their individual careers."
This year's Stars will be toasted at an event in London during the first week of the BFI London Film Festival (Oct 5-16), supported by Creative Skillset.
It will be followed by an exclusive industry dinner hosted by British Council with support from CSA to introduce the Stars to leading lights from the international film industry in town for the Festival, including US casting directors, European and US producers, international festival programmers, executives from prestigious filmmaker Labs and a selection of leading UK producers.
Screen's Stars of Tomorrow is presented at BFI London Film Festival, sponsored by British Council and Creative Skillset.
Screen's Stars of Tomorrow 2016
Actors:
Film-makers: