Fortissimo Films has acquired global rights to Larry Yang's Mountain Cry, which will receive its world premiere as the closing film of this year's Busan International Film Festival (BIFF) on October 10.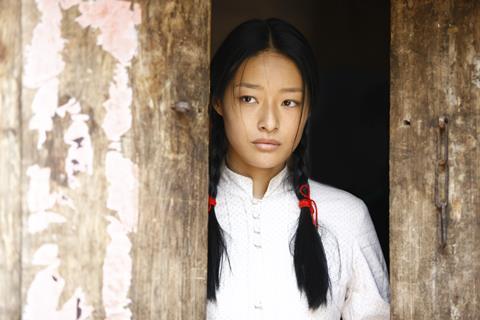 The film is the first of an initial slate of five films to be produced jointly by Village Roadshow Pictures Asia (VRPA) and China's Hairun Pictures.
Set in a remote mountain village in the mid 1980s, it follows a mysterious young mute woman and her two children who upend the village's tight-knit community structure. Lang Yueting (Office) and Wang Ziyi (Chongqing Blues) head the cast.
The film was produced by VRPA CEO Ellen Eliasoph and Hairun vice president Victoria Hon with Yanming Liu and Greg Basser serving as executive producers.
VRPA boarded the project after it won the prize for 'Best Commercial Potential' at last year's Beijing International Film Festival 'Pitch & Catch' event.
VRPA and Hairun will jointly release the film in China next year, while VRPA has rights for Australia, New Zealand and Singapore, where it has its own distribution and exhibition affiliates.
The deal was negotiated by Fortissimo chairman Michael J. Werner with Eliasoph and Hon.
"Mountain Cry is one of those rare films you see today from China that is heartfelt and powerful while subtly exploring some important social issues presented in a commercial way. Director Larry Yang is one to watch," said Werner.
Fortissimo will commence pre-sales at the upcoming Venice film festival and the film will also screen at the American Film Market (AFM) (Nov 4-11).