ACTOR: At the age of 12, Nottingham-born newcomer Sennia Nanua landed the critical role of Melanie in Colm McCarthy's The Girl With All The Gifts, starring opposite Glenn Close, Gemma Arterton and Paddy Considine.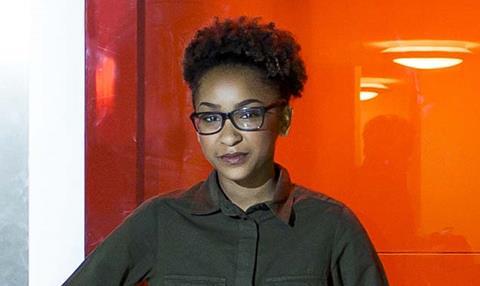 Click here for more Stars of Tomorrow
Nanua was one of 500 girls to audition for the part, through The Television Workshop in Nottingham.
"I got shortlisted and then went to London to do a read with Gemma Arterton. It was nerve-wracking because she's a really big star and there's just little me, but she was lovely," Nanua says.
The adaptation of MR Carey's bestseller premiered at Locarno Film Festival with Nanua receiving plaudits for a truly captivating performance as a girl who may just hold the key to the survival of the human race after the outbreak of a fungal disease.
It did not take long for her to settle on set once she got used to the length of the Midlands-based shoot, having previously only been in short film Beverley.
"I was a bit nervous at first because of all the stars who I'd never met before. They made me feel so comfortable and welcomed me, so it was nice to be on set," she says.
"I really enjoyed the stunts and all the fighting scenes. They were really fun because I got to roll around on the floor and have little fights with people."
Nanua even managed to pick up some tips from the film's heavyweight cast, including from Arterton and Close, who taught her how to cry.
Now aged 13 and still based in Nottingham, Nanua hopes to have plenty of opportunities to put such prized wisdom to good use.
Contact: Madeleine Dewhirst, Sian Smyth, Hamilton Hodell sian@hamiltonhodell.co.uk