WME Global, the packaging, financing and distribution consultancy arm of William Morris Endeavor Entertainment, is paying close attention to new distribution models. Jeremy Kay speaks to division head Graham Taylor and his team.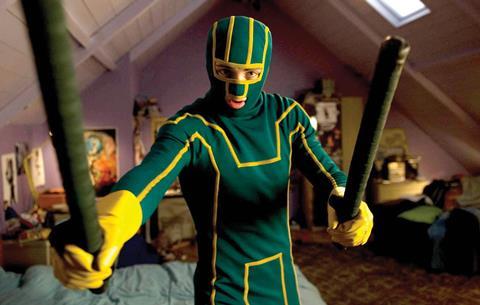 WME Global chief Graham Taylor and his team will be out in force at Sundance, scurrying across the snowbound environs of Park City and huddling in theatre lobbies and restaurants with clients and buyers. However, while landing the right sale remains a key objective at Sundance, their game plan extends far beyond securing North American distribution deals at festivals.
Like the other major agency consultant, financing and distribution divisions, Taylor and his team of Mark Ankner, Liesl Copland and Alexis Garcia occupy themselves round-the-clock with the concerns and needs of an eclectic range of entities, be they actors, festival directors, financiers, theatre owners, foundations or brands.
In these times of dramatic change, anybody looking to make money in Hollywood needs the help of a collective skillset that can address diverse interests. Taylor, who notes his team has extensive reach in the industry and put 25 features into production in 2009, likes to believe WME Global represents that service.
"We treat it like we're partners in a consulting group and our purview spans the media with emphasis on film financing, packaging and distribution."

Graham Taylor, WME Global
"I would say we've got the deepest representation of financiers at this point," he says, sitting at the head of a brightly lit boardroom with his colleagues at WME's Beverly Hills offices. "We've built a pretty interesting practice which spans the world in terms of money and distribution, with a big emphasis on digital. Liesl came here in late 2008 and before that she ran Red Envelope."
The addition of Copland to the team brings an authority that speaks to new media and shifting distribution paradigms. Taylor, who headed Endeavor Independent before Endeavor and William Morris Agency merged last year, has extensive experience in production and raising capital. Ankner is noted for his talent relations and brand management. Garcia is an expert in global finance sources and structuring deals.
"All four of us come from outside and bring a different perspective to the business," Taylor says. "We treat it like we're partners in a consulting group and our purview spans the media with emphasis on film financing, packaging and distribution. At a time when the multinational corporations are trying to control TV, phone and the internet, we're interested in helping our clients reach the end user in innovative ways."
"The supply chain is changing on a daily basis and we need to be in contact with new companies to reach consumers," Copland adds. "The WME model understands that people need access to distribution in new ways. It's about building a new engine for the independent space."
Harnessing brands and audiences
B-Side Entertainment is an example of the kind of client WME Global believes in strongly. It can operate as a direct marketing company or a distributor with drastically reduced p&a spend and services more than 200 festival websites from regional events to Sundance and AFI. B-Side picks films based on strong audience feedback and surveys members to pinpoint target audiences. Then it provides tools and incentives for fans to market films. B-Side's Theatrical On-Demand facility allows audiences to market films for free to drive DVD and ancillary revenue, which it does on titles such as the dark comedy Visioneers, starring Zach Galifianakis, and documentary Super High Me through platforms such as Wal-Mart, Netflix, Hulu, iTunes and the Sundance Channel.
"Film has realised, as music has, that access to the super-fan is suddenly very available to the business," Copland says. "B-Side gets a tremendous amount of information this way about people who, say, go to the movies twice as often as the average person and who are very computer savvy and have 10 times more Twitter followers than the average person. That's a very viable asset."
B-Side works with another WME Global client, Martin Scorsese's preservation and restoration initiative the World Cinema Foundation. Ankner is an advisory board member and says the team is working to stimulate culture and ensure younger audiences see the Foundation's cinematic treasures. "We devised a virtual cinematheque and distribution model for it," he says. "It's a philanthropic model."
Ankner continues: "We're working with new distributors and since Liesl came over we've been focusing on what brands can potentially give a film more visibility in a challenging marketplace. We did that with the [basketball player] LeBron James doc [More Than A Game] and took it to Toronto [in 2008], but before we did that we went to the brands that have supported LeBron like Coke and Nike etc and put together a soft dollar marketing campaign that allowed us to make a smarter deal at Toronto."
"Film has realised, as music has, that access to the super-fan is suddenly very available to the business."

Liesl Copland, WME Global
More Than A Game eventually sold to Lionsgate, which last year also acquired Matthew Vaughn's upcoming action comedy Kick-Ass from WME Global prior to Toronto in a $15m deal which Taylor notes was the biggest domestic deal on a completed film in years. The team is no slouch when it comes to structuring a traditional theatrical deal, while always exploring new possibilities.
"We're happy to go the traditional route and also help clients make pay-TV deals, retail direct deals, figuring out branded content dealsŠ whatever serves best," Taylor says. "A lot of other people look at it as a matter of throwing stuff against the wall and either there's an MG with theatrical or no deal at all. But the reality is a smart theatrical play may be about playing off-peak, or programming it with short-form content. We're treating the theatres as partners of our clients.
"We're ready to treat real estate as distribution. Whether it's drive-in theatres or concert spaces or museums, it's about how you organise that on a one-off basis or an ongoing basis. It's just another piece of the puzzle, and if you can be flexible you can reverse engineer a distribution play. So rather than a studio having a movie and taking it to theatres, if you have a deal directly with theatres and you know you're going to make a movie independently through a new company, it's good to know you have a platform on which to release a movie."
Future opportunities
Taylor notes that while the recession has frightened off the institutional slate finance deals, new opportunities are springing up and he and Copland predict a new focus in 2010 on p&a facility financing. Financier clients include Magnet, Bold Films, Das Films, 26 Films, Palmstar and Natural Selection, the privately backed production company financed in large part by Libyan premier Muammar Gaddafi's son Al-Saadi Gaddafi.
Financiers behind WME Global's line-up of sales titles at Sundance include Cornerstone (Hesher and Sympathy For Delicious), the Incentive Fund (Blue Valentine) and Muse and Wild Bunch on The Killer Inside Me, directed by Michael Winterbottom and starring Casey Affleck and Jessica Alba - all of whom are WME clients.
"We're the cheerleaders in this space. Yes there's been a recession for 24 months, but it's opened access."

Graham Taylor, WME Global
Taylor cites B-Side, new distributor ATO Gotham, Glen Basner's FilmNation and Mark Gill and Neil Sacker's The Film Department, which is planning to launch into distribution this year, as ones to watch.
"The reality is there's still a lot of money out there. We've seen a lot of developments internationally with the likes of StudioCanal, Gaumont, Stewart Till's acquisition [of the UK's Icon Entertainment International] and CJ Entertainment and it's an exciting time," Taylor says. "We're the cheerleaders in this space. Yes there's been a recession for 24 months, but it's opened access."
Team players
Graham Taylor
Taylor got his start in the film business working for Donald Trump and managed the old Ambassador Hotel, which served primarily as a film location in Los Angeles. After overseeing 250 productions across film, television, music videos and commercials, he segued into film producing and raised finance for third-party producers and rights holders. He packaged the remake of The Texas Chainsaw Massacre with Next Entertainment, Platinum Dunes and New Line Cinema. After raising a substantial development fund out of the Middle East, Taylor became head of Endeavor Independent in 2006.
Mark Ankner
Ankner joined Endeavor in 2006 after departing as head of development and sales at Traction Media, where he packaged and sold features as well as maintained a roster of corporate consulting clients. His feature credits include Half Nelson, Hard Candy and Duck Season. He consulted for Paul Allen's Vulcan Productions and has worked extensively in Latin America and Europe. He represents and consults for Gael Garcia Bernal and Diego Luna's production company, Canana, Martin Scorsese's World Cinema Foundation, and works with major international brands.
Liesl Copland
Copland joined the team in 2008. In her 15 years in the industry, she has focused on the specialty film sector and on democratising distribution for independently produced projects. As head of Red Envelope Entertainment, she oversaw the acquisition, marketing and distribution of nearly 70 films a year and pioneered new distribution models, forging partnerships with the likes of Miramax Films, Samuel Goldwyn Films, Magnolia Pictures, Roadside Attractions and IFC Films.
Alexis Garcia
Garcia joined Endeavor in 2006 from the entertainment law practice at Sheppard, Mullin, Richter & Hampton and O'Melveny & Myers, where he counselled entertainment industry clients in the development, production, finance and distribution of film and television content.