Alibaba revealed further details of its streaming service and crowdfunding platform at SIFF Forum, where talk revolved around the convergence of China's movie and internet industries and new financing models.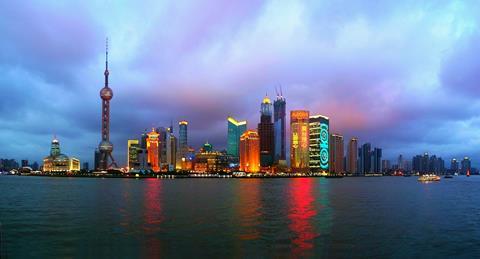 Shanghai International Film Festival's SIFF Forum spent the first two days debating how the entry of BAT (Baidu, Alibaba and Tencent) and other tech giants will impact a film industry that has only existed as a commercial enterprise for the past 15 years.
Speaking at the first session, Alibaba's digital chief Patrick Liu said the company would launch an SVOD and TVOD streaming service, Tmall Box Office (TBO), in the next two months. Content will be sourced from China and overseas studios such as Lionsgate, which struck a streaming deal with Alibaba last year.
On the sidelines of the forum, Alibaba also revealed further details of its Yulebao crowdfunding platform, which has already raised $110m for around 20 Chinese movies and, if regulations allow, could also be expanded to invest in Hollywood films.
However, when the talk turned to whether China's 'traditional' studios, such as the 15-year-old Bona Film Group and even younger Enlight Media, would be engulfed by the tech industry, both sides repeated the 'content is king' mantra.
"When I first met [Alibaba founder & chairman] Jack Ma, he said he wants to disseminate content through more channels and he reaffirmed that you need good content to expand the industry," said Enlight chairman Wang Changtian, whose company received $380m investment from Alibaba earlier this year.
"We're in a good position because content is the core of everything. We're working for the audience – not BAT or Jack Ma."
Bona Film Group chairman Yu Dong sounded more cautious: "We need to ask whether we're ready for this transformation – the immaturity of the film industry, coupled with the impact from imported films, may lead to collapse."
He added that the internet giants are creating a digital ecosystem that could help movies to flourish, but warned against it becoming a "closed loop".
"Within this loop, content is the one link that can't come from the internet because owning an intellectual property doesn't mean you have a script," said Yu, who was announcing a 26-picture slate with leading producers and directors later that day. "Translating IP into movies takes talent and that is the place reserved for the movie industry."
The panellists also talked about how Hollywood is being held back by outdated business models and described Japan and Europe as "lagging behind". "We need to create a new business culture that respects [internet] users," said Lin Qi, chairman and CEO of online games developer Youzu. "You can't change the thinking in Europe and Japan and that's why the internet industry is not booming in these places."
On the second day, SIFF Forum discussed whether China's domestic industry is facing prosperity or crisis. While all of the top ten local films last year grossed more than $100m, many films actually lose money and few have scaled the heights of Hollywood blockbusters Furious 7 ($390m) and Avengers: Age Of Ultron ($240m).
One problem is the lack of diversity in theatrical exhibition – while China still isn't matching Hollywood in budget terms, neither is there room in the market for specialist and arthouse films. Edko Films president Bill Kong said he'd lost money on Ann Hui's literary biopic The Golden Era, but he believes it's important to invest in a wide range of films.
Wang Haifeng, chairman of Filmko, which produced the commercial but not critical hit The Monkey King, observed that older Chinese audiences, the demographic that supports specialist films in the West, are still not ready for a large dose of reality when they visit the cinema. He talked about Zhang Yimou's Cultural Revolution-set drama Coming Home, produced by Le Vision Pictures, which performed below expectations last year.
"I wanted to take my parents who had lived through the Cultural Revolution – and told them Gong Li was in it – but they said they didn't want to remember those painful days," said Wang. "Most of the viewers for that movie were born in the 1990s."
However as the first two days of SIFF Forum made clear, the vast majority of China's mobile-obsessed 'post-90s' generation wants to watch action, comedy and romance. So it may take a while for serious dramas and issue-based cinema to take root.
SIFF Forum continues tomorrow with the Winston Baker Film Finance Forum China.