Shaun is reading up on film industry news ahead of his big-screen debut from Aardman and StudioCanal.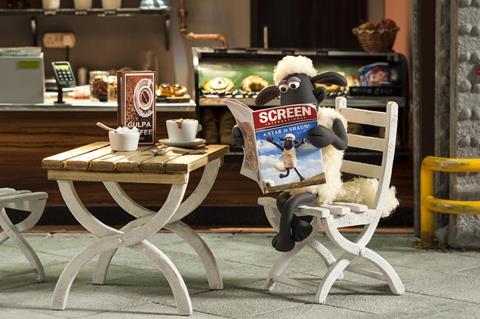 Shaun the Sheep is ahead of the flock. Why? Well he's reading the world's best film trade magazine as he prepares for his big screen debut in the Shaun The Sheep movie.
Check out the trailer below, and get ready for the stop-motion animated film to hit cinemas in early 2015: in the UK on Feb 6, in France on April 1, and in Germany on March 19.
The film marks the first collaboration between Aardman Studios and StudioCanal, which is fully financing, handling international sales and distributing in the UK, France, Germany and Australia and New Zealand.
Shaun was first introduced in Nick Park's A Close Shave and has been a TV hit with his own series in 170 countries.
Richard Starzak and Mark Burton are writing and directing his big-screen adventure, which is dialogue-free and tells the story of Shaun having to go to the big city with the rest of the flock to rescue the farmer.
We're proud that Shaun's a Screen reader, and will have a full report from the set in the coming months.