Other titles in new talent competition include Sundance hit The Diary of a Teenage Girl and Taiwan's The Furthest End Awaits.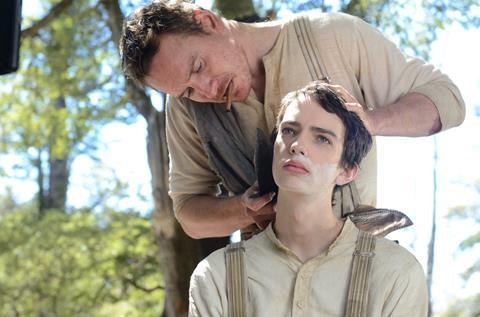 Scroll down for full list
The Taipei Film Festival (June 26-July 18) has announced the 12 films set to compete in the International New Talent Competition.
Selected from more than 200 submissions, the list includes The Furthest End Awaits by Taiwanese filmmaker Chiang Hsiu-chiung and a further 11 films by directors from Vietnam, South Korea, Mexico, Russia, Palestine, Brazil, Britain, the UK, US and Thailand.
The nominees compete for the first prize of $20,000 (NT$ 600,000), and the directors will be in Taipei to attend Q&As to share their experience with the audience.
Chiang Hsiu-chiung won the Grand Prize with her documentary, Let the Wind Carry Me, at the 2010 Taipei Film Award. This year, her debut feature, The Furthest End Awaits, tells the story of the friendship between two women, Misaki, who comes back to her hometown after her father has gone missing at the sea, and Eriko, a single mother overwhelmed by a sense of lost
The Inseminator, a feature made by Vietnamese director, Bui Kim Quy, attracted much attention at the Pusan and Rotterdam Film Festivals. It describes a family of three living in a remote mountain village. The aging father demands that his handicapped son produce an heir and his nubile daughter waits in vain for her turn.
Korean-Canadian director Albert Shin won an emerging talent award from the Toronto Film Critics Association for In Her Place. Three women are bound together by an unborn baby. A seemingly perfect plan gradually goes wrong as the due day is approaching. Siti directed by Eddie Cahyono from Indonesia focuses on women at the bottom of society. Shot in black and white and via changes between light and shadow, it conveys the enormous economic pressure the heroine suffers.
Artemio Narro,is a self-taught Mexican visual artist. In his debut, I Stay with You,Spanish Natalia arrives in Mexico, invited by her boyfriend. His female friends pick Natalia up, and drag her along with their wild lifestyle. The film starts out as an innocent comedy before undergoing a transformation, ending in dark sadism.
The first feature directed by 27-year-old Russian filmmaker Ivan Tverdovksy, Corrections Class, centres on an artificially created school ghetto for problem children. The students still have a last chance to change their fate. The first love, the first rivalry and the first treachery await them. Israeli director Nadav Lapid's The Kindergarten Teacher is the story of a female Don Quixote, who strives to save the world through the poetry of a child, and of a pensive child who has no desire to be saved.
Love, Theft and Other Entanglements and Seashore were both screened at the Forum of the Berlinale earlier this year, and they are once again competing against each other in Taipei. Directed by Muayad Alayan, Love, Theft and Other Entanglements describes how a Palestinian car thief gets into the trouble of his life when he steals the wrong car in which he finds a kidnapped Israeli soldier. Brazilian directing duo Filipe Matzembacher and Marcio Reolon present their collaboration, Seashore. When Martin's father sends him to southern Brazil to sort out some family business, his best friend Tomaz goes with him. For both of them, the brief excursion to the coastal town becomes a journey into themselves.
Musician-turned-director John Maclean made his debut, Slow West, with Hollywood star Michel Fassbender and the rising new talent Kodi Smit-McPhee. Love, greed, violence and black humour dominate the film, showing the audience a new interpretation of American westerns. Slow West won the World Cinema Jury Prize at the 2015 Sundance festival.
Critically acclaimed at both Sundance and the Berlinale, The Diary of a Teenage Girl, is directed by actor-turned-director Marielle Heller. Based on Phoebe Gloeckner's graphic novel of the same title, it describes how a young girl falls for her mother's boyfriend. Played by Kristen Wiig and Alexander Skarsgård, their brilliant performances winning admiration from audiences and critics alike.
Thai director Jakrawak Nilthamrong's Vanishing Point won the Tiger Award at Rotterdam this year. The film follows two very different men, each of whom changes his life in his own way, though this does not seem to be a direct result of the choices they make. Change can be like that.
International New Talent Competition
Corrections Class, Ivan Tverdovsky (Russia)
The Furthest End Awaits, Chiang Hsiu Chiung (Taiwan, Japan)
I Stay with You, Artemio Narro (Mexico)
In Her Place, Albert Shin (Canada, South Korea)
The Inseminator, Bui Kim Quy (Vietnam)
The Kindergarten Teacher, Nadav Lapid (Israel, France)
Love, Theft and Other Entanglements, Muayad Alayan (Palestine)
Slow West, John Maclean (New Zealand, UK)
Siti, Eddie Cahyono (Indonesia)
Seashore, Filipe Matzembacher, Marcio Reolon (Brazil)
Vanishing Point, Jakrawal Nilthamrong (Thailand, Netherlands)
The Diary of a Teenage Girl, Marielle Heller (US)