Dir: Andrew Lang. UK.. 2009. 88 mins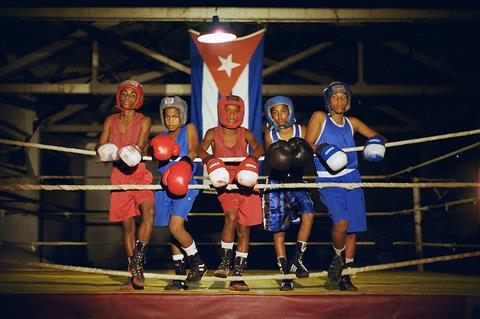 Director Andrew Lang's punchy and provocative documentary has been successfully doing the rounds of a series of international film festivals, and is now set to receive a platform release in the UK. An audience favourite at many festivals, it is aided by strong marketing support and an entertaining story that will aid art house release and TV acquisitions.
Set against the backdrop of a Cuban boarding school where young boxers aged 12 and under are trained to become future Cuban pugilistic heroes (Cuba has won 32 boxing medals in the last seven Olympic Games in which it has competed), it offers a fascinating glimpse into training, patriotism and family while also at heart is also a moving coming-of-age story.
Boxing is simply the entry route into this engagingly odd extended family of young boys and their trainers, and while at times sad and tough the underlying determination and passion of the youngsters – and especially the three main protagonists - has proved moving for festival audiences.
Production companies: Windfall Films, Trinamite Productions
International sales: ro*co films international. (415) 332 6471 www.rocofilms.com
Producers: Andrew Lang, Francine Heywood, Laura Giles, Mandy Chiang
Executive producer: David Dugan
Cinematography: Andrew Lang. Domingo Triana Machin
Editor: Simon Rose
Music: Jack Ketch
Website: www.sonsofcuba.com