An intriguing quartet of Canadian films are being showcased in this week's Cannes virtual market. John Hazelton reports.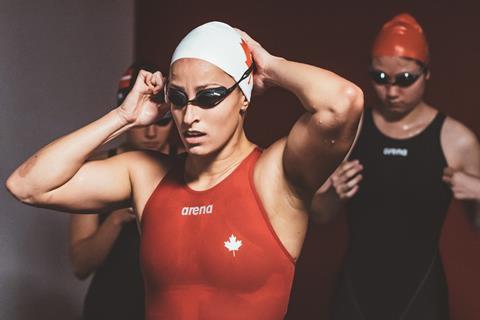 Nadia, Butterfly
Director/writer: Pascal Plante
Producer: Dominique Dussault
For his second feature, Québécois filmmaker Plante drew on his own youthful experience as a competitive swimmer to tell the story of a young athlete who, after swimming her last race at the Olympics, faces the challenge of defining her identity outside the world of elite sports.
"I wanted to show a sport that is underrepresented in narrative fiction films," says Plante of the all-Canadian drama produced by Nemesis Films and selected for the Newcomers section of Cannes' 2020 official selection. "And I wanted to do it with real athletes, because it's one of the few sports that you cannot fake."
To that end, Plante chose real-life Canadian Olympic swimmer Katerine Savard for the title role of Nadia and several other swimmers to work alongside a handful of experienced actors in the supporting cast. The casting choice paid off because swimmers "are used to performing", says Plante. "We didn't do much rehearsal. I would tell them to save their energy and their emotional truth for the real scene, and as athletes they understood that. I created an environment where they were not self-conscious, which is important with non-actors. They'll become stiff and it won't work if you put too much 'cinema' in their way."
To capture the speed and grace of top-flight swimming — the film's race scenes are set at the Tokyo Olympics, which should have taken place this year — Plante went against conventional wisdom.
"The trick is not to use tricks," says the writer/director, who also works as a sound editor and mixer. "Most of the sports sequences in the film are basically long takes. Whereas most sports movies do the exact opposite, which can make for very thrilling scenes but it becomes more about editing and camerawork and the artificiality of cinema."
Contact: Anick Poirier, WaZabi Films
Night Raiders
Director/writer: Danis Goulet
Producers: Paul Barkin, Tara Woodbury, Ainsley Gardiner, Georgina Conder, Chelsea Winstanley
Executive produced by Taika Waititi and currently in post-production, Indigenous sci-fi thriller Night Raiders is set in the future when a post-war North America is occupied by the military and children are property of the state. The story centres on a desperate Cree woman who joins an underground band of vigilantes to infiltrate a children's academy and get her daughter back.
Saskatchewan-born Cree/Metis filmmaker Goulet wrote and directs the Canada-New Zealand co-production, which was the subject of a virtual Cannes co-production panel hosted by Telefilm Canada, New Zealand Film Commission and Ontario Creates. A recording will be available online.
International sales: XYZ Films
Contact: Tara Woodbury, producer
No Ordinary Man
Directors: Aisling Chin-Yee, Chase Joynt
Producer: Sarah Spring
Feature documentary No Ordinary Man looks at the life of US jazz musician Billy Tipton, known as an ambitious man in pursuit of a music career who was outed after death as assigned female at birth. The film — now in post-production and part of Showcase Canada at Marché du Film's Cannes Docs section on June 25 — reimagines Tipton's story, with his son and performances by trans artists painting a portrait of an unlikely hero. The film is a collaboration between Chin-Yee, whose feature directing debut The Rest Of Us premiered at 2019's Toronto International Film Festival (TIFF), and Joynt, a transgender moving-image artist and writer whose short Framing Agnes won the audience award at Outfest in Los Angeles.
Contact: Sarah Spring, producer
Violation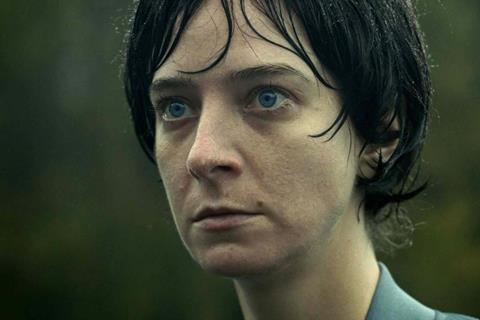 Directors/writers/producers: Madeleine Sims-Fewer, Dusty Mancinelli
Currently in post-production, psychological thriller Violation is the first feature from Sims-Fewer and Mancinelli. It centres on a troubled woman on the edge of divorce who returns home. When she is betrayed by her younger sister and brother-in-law, she embarks on a vicious crusade of revenge. Coming from Telefilm Canada's Talent to Watch programme supporting first-time filmmakers, Violation was submitted by TIFF to the Marché du Film's Fantastic 7 initiative, which highlights future trends in fantastic cinema.
Contact: Dusty Mancinelli